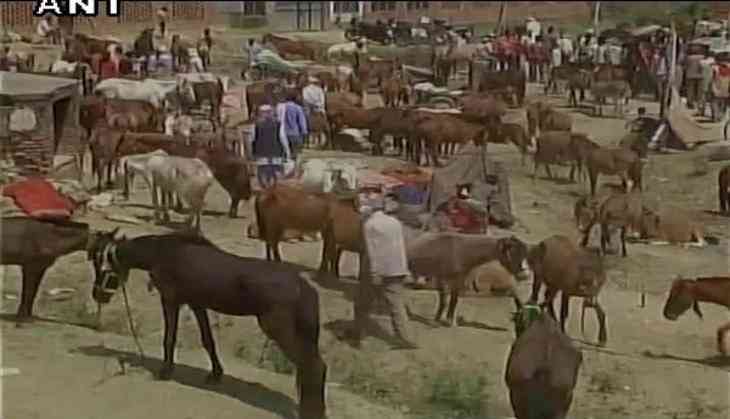 The annual donkey fair, which is known as Gardhabh Mela, concluded in Uttar Pradesh's Kaushambi district today.
The local donkeys were sold like 'hot cakes' during the three-day fair.
"We come from Allahabad every year to purchase donkeys and horses. Animals here are sold for different price range starting from Rs. 5000 to Rs. 1, 00, 000," one of the purchasers, Budhram, told ANI.
The unique feature of this fair is that the donkeys are decorated with colours and fed food before they are put on display for sale.
People of 'Dhobi' and 'Panda' clan jointly organise the fair in several acres of land near the dham in the 'Chaitra' month. The people of these two clans also indulge in match-making during this fair.
It's commonly believed that donkeys, which are symbolized as Goddess's mount, are fed delicacies and decorated before being displayed for sale.
-ANI