Raza Naqvi
| Updated on: 13 February 2017, 3:50 IST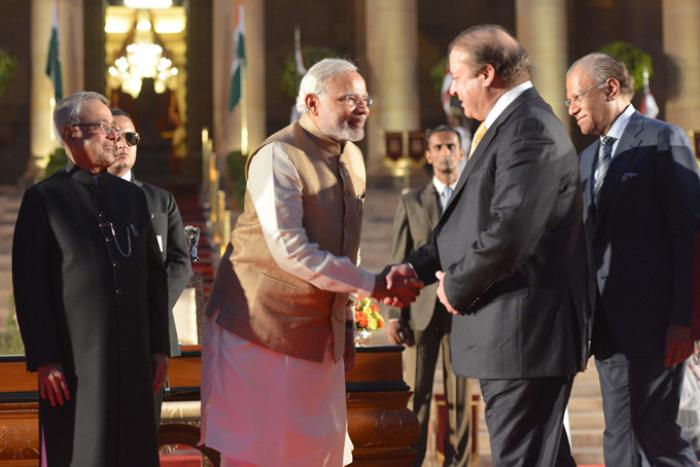 The NSA meet, if it gets called off then it will be because of Pakistan's new conditions, says the Indian government. "India remains committed to discussing issues with Pakistan peacefully and bilaterally. In fact, we took the initiative to engage at Ufa. But unilateral imposition of new conditions and distortion of the agreed agenda cannot be the basis for going forward,'' said a government spokesperson.
But what exactly was discussed by Prime Minister Narendra Modi and his Pakistani counterpart Nawaz Sharif during the Ufa summit in Russia in July this year? Here's a look at the agreement.
Combatting terrorism
The two PMs discussed an NSA meet so both countries could work out ways to stop terrorism. However the dates weren't finalised then. Later in August it was decided that NSAs Ajit Doval and Sartaz Aziz would meet on 23 August.
At the meeting of the two PMs in July, it had been stated that no third party would be involved in the NSA level talks.
Meeting of military personnel
The two PMs had also discussed holding meetings between the heads of India's Border Security Force and the Pakistan Rangers, followed by discussions between the director generals of military operations of both countries.
This decision was made following incidents of cross-border firing from both sides that forced thousands of local people to vacate their homes, and in which many lives were lost.
Freeing fishermen
The release of Indian and Pakistani fishermen in custody in both countries, and the return of their boats, had been discussed by both PMs at Ufa.
As discussed, both countries later released the fishermen.
Encouraging religious tourism
Both countries had agreed to establish a "mechanism for facilitating religious tourism" between the two countries.
Providing voice sample of Zakiur Rehman Lakhvi
Six months after Zakiur Rehman Lakhvi, the alleged mastermind of the devastating attack on Mumbai that killed 166 people in 2008, was freed from prison in Pakistan, the two sides had announced a decision to discuss ways and means to expedite the Mumbai case trial, including providing additional information like voice samples.