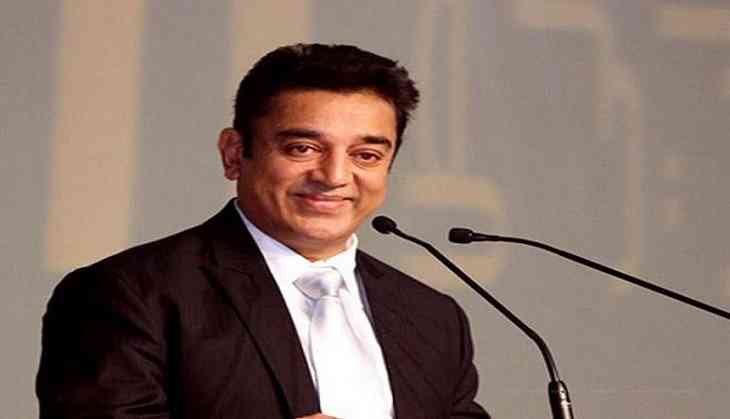 Twitterati slammed Kamal Haasan over his Hindu Remark and asked him to either if he has any evidence of Hindu terror to place it in front of NIA or apologise to people for his remark.
Tamil actor Kamal Haasan started a controversy by claiming that 'Hindu Terror' is not a new occurrence. While writing his weekly column the Tamil actor wrote, "You can't say there is no Hindu terror. Earlier, Hindu extremists held dialogue, now they indulge in violence."
The fact that he is talking about 'Hindu Terror' and the fact that he also changed his stand on demonetization after supporting it initially shows that the star is trying to keep Bhartiya Janta Party at a distance.
In his post, he further writes that the people have lost their faith from 'Satyameva Jayate'.
Here is the Twitter reaction:
Hindus gave Kamal Haasan love and title of Superstar. Now he is paying back calling us terrorist. Thanks @ikamalhaasan

— Mockshak (@Silent_Humor) November 2, 2017
The tragic bit is even a bloke like KAMAL HASSAN who perhaps is now embarking on a political career has to lean on manufactured communalism. Sad that these chaps stoop to conquer.

— SUHEL SETH (@suhelseth) November 2, 2017
Dear @ikamalhaasan .i have been your die heart fan but Now i understand how sick u r ? "Kamal Haasan"

— gurukundan (@gurukundan) November 2, 2017
.@ikamalhaasan should learn that fashion of abusing Hindus for success in politics is outdated. You made pee in paint at time of viswarupam.

— Prashant P. Umrao (@ippatel) November 2, 2017
Kamal Haasan was about 2 be beheaded by Muslim Terrorists before the release of his movie Vishwaroopam.
Looks like he has short term memory.

— Hoor-E-Sagarika (@72hoors) November 2, 2017
#KamalHaasan statement on Hindu terror makes him sound like #RahulGandhi Go Figure 😳😷

— Suchitra (@suchitrak) November 2, 2017