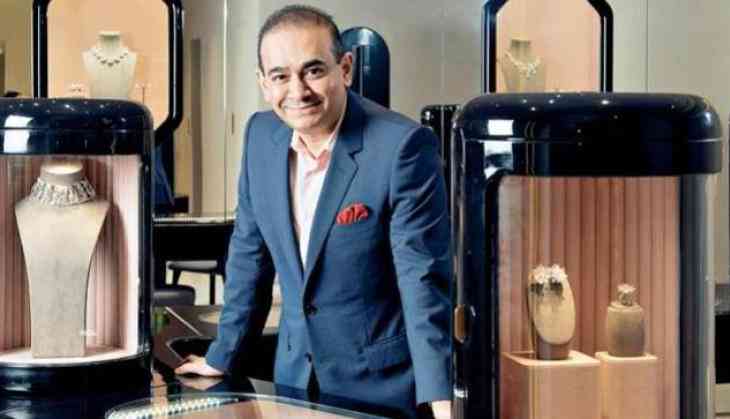 The diamond merchant, Nirav Modi's Rs 11,400 crore scandal was the big shocker for the nation. The Punjab National Bank's Mumbai branch disclosed famous jeweller's $ 1.77 billion fraud on 15th February.
The international jewellery designer, Nirav Modi has worked with many Bollywood celebs like Lisa Haydon, Sidharth Malhotra, Kareena Kapoor, Sonam Kapoor and Priyanka Chopra who was assigned a global brand ambassador for his jewelry brand. ALong with this Modi has also worked with A-listed Hollywood celebrities.
Quantico actress Priyanka Chopra is to sue the jewellery designer for a non-payment of Ads fees. Along with her, Aiyaari star Sidharth Malhotra, who had signed a contract of three commercials with the brand is heading to take a legal action against him.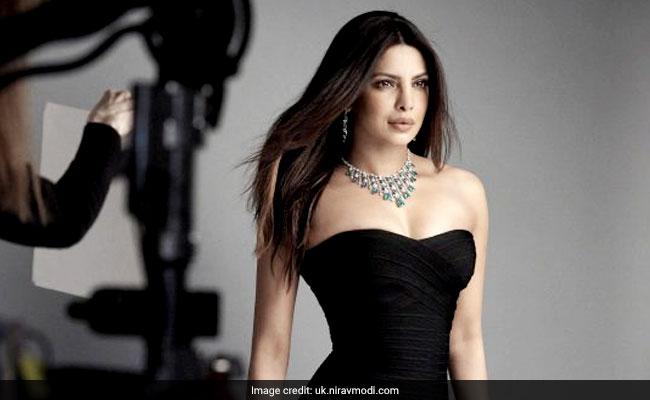 While everyone is looking forward to digest the news and demanding a legal action against him, Twitterati has a better crack for the situation. Twitterati is trolling PNB and Nirav Modi for the scandal in the funniest way that you'll be rolling out with laughter.
Also read: PNB Fraud case: Priyanka Chopra, Sidharth Malhotra to take legal action against Nirav Modi
Here are some punniest joke on whole $ 1.77 billion scandals, have a look:
Punjab National Bank was celebrating Valentine's with Nirav Modi.

They gave him a lot of LOU ❤️#PNBScam

— Shridhar V (@iimcomic) February 15, 2018
There's something with people with this surname Modi. All they want to do is take your money and go abroad.

— GRV (@MildlyClassic) February 16, 2018
Perfect ad by Nirav Modi. 😂🤣 #PNBScam pic.twitter.com/SeB2Q4syYJ

— Akshay Jain (@AkshayKatariyaa) February 15, 2018
#NiravModi is in New York near Central Park

The police should wait for him at the closest Taco Bell there - because every Gujju in the USA makes a pitstop there at least once a day #WhatAnIdeaSirji

— Atul Khatri (@one_by_two) February 16, 2018
Spotted a Punjab National Bank ATM. pic.twitter.com/AOGDBJfPuy

— Trendulkar (@Trendulkar) February 16, 2018
Indian Banks to fund a fishy movie:

Part 1 - Funding NiMo

Part 2 - Finding NiMo
#NiravModi

— Harsh Goenka (@hvgoenka) February 15, 2018
Rs. 100/- bet ??

Sometime during Navratri of 2018, the media will cover #NiravModi and his wife happily playing Dandiya in New Jersey

— Atul Khatri (@one_by_two) February 16, 2018
Customer Care: Hi Sir. Do you have 2 minutes to talk about a loan?

Me: No, I don't need any loans now.

Customer Care: I'm calling you from Punjab National Bank Sir. We need the loan.#PNBScam
😂😂😂

— RK Rao (@tigerrao7) February 16, 2018
◾Vijay mallya escaped using Airplane..
◾Lalit Modi escaped using Airplane..
◾Nirav Modi escaped using Airplane...

" It was Nehrus fault who had given license to Air India for international operations n 1947" Pradhan Pracharak in 2018.#छोटा_मोदी pic.twitter.com/oZyDZ6pWZH

— Atul G ™🇮🇳 (@Atul_G999) February 16, 2018
All this PNB Scam is fine...

But the important Question to Think is🤔🤔🤔

Is Nirav Modi's Aadhaar card linked to his PNB Bank Account...??#छोटा_मोदी

— Anup Agrawal (@anupagrawal23) February 16, 2018
If Nirav Modi had linked his Aadhaar none of this would have happened.

— José Covaco (@HoeZaay) February 15, 2018
Yo Nirav Modi,

On the bright side, at least 20% of Twitter will be too scared to tweet about you. They dont wanna type your last name. They know that IT cells and troll farms don't read full tweets.

— Vir Das (@thevirdas) February 15, 2018