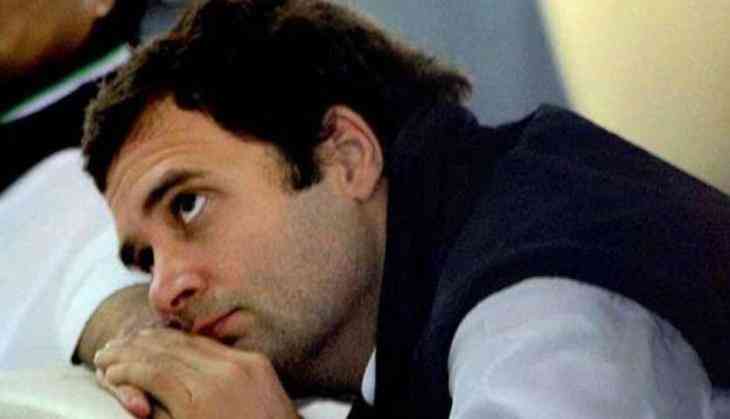 Three reasons why it's difficult for Congress to find next president
Congress President Rahul Gandhi has stood firm on his decision to resign, but this has put the grand old party on shaky ground. Since many Congressmen expected Rahul Gandhi to take back his resignation after repeated requests from the party leaders, Rahul's stand has left Congress clueless.
No mechanism in place
The latest developments in the Congress party reveal that there is no real mechanism in place to find the next president for the Congress party. What will be the process going forward? Who will finally select the next president? Who has been assigned the role to carry out the process?
The old guard of the Congress is apparently making efforts to grab the president's position, but young Turks want the party to be lead by a young leader who can bring new energy to the party and provide a vision for new and young India.
Rahul not fully involved in the transition process
Congress party has fought recent elections under the leadership of Rahul Gandhi. He remained undisputed and unchallenged leader. Suddenly, the leader has decided to quit without helping the party formulate an exit plan. Now the party is juggling with its options which have proved to be not enough and rather confusing.
No one thought Rahul's seat would be up for grabs
No young leader from the Congress party has come out in the open and staked a claim for the president's position. Well! they are not ready because they never aimed for this as this position was being perceived as not available for those outside Gandhi family. If not Rahul then Priyanka Gandhi Vadra the natural choice. Now, that seat if available, most of the leaders don't really know how to occupy it.
A good leader should ensure that a successor plan is intact when the situation calls for such an action. The show must go on. The Congress party should act fast otherwise disarray would soon infect the party at the state level. This would impart irreparable damage to the party.
Also Read - Delhi received 46per cent less rains between July 1-9, not much expected in next 2-3 days