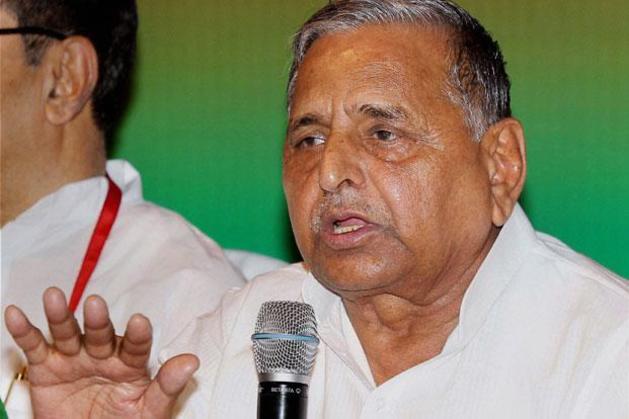 On 13 May, Samajwadi Party chief Mulayam Singh Yadav claimed that his party enjoyed the "unflinching support" of minorities in Uttar Pradesh.
"The party has unflinching support of minorities due to their trust in us. They have never remained with any party for such a long time," he said.
The former chief minister was addressing a press conference where former Union minister Beni Prasad Verma formally joined the SP after leaving Congress.
Yadav further said minorities have always been ignored by all the other political parties in the state and it was the SP which first raised the issues of their concern.
"All the police stations in the state now have at least three or four Muslim constables. We are the ones who work in their interest," said the veteran politician.
Praising his son and current Chief Minister Akhilesh Yadav, the SP chief said that the chief minister had fulfilled all the promises made before the 2012 Assembly elections in two-and-a-half years and now. "The metro rail work has started. An expressway from Agra to Ballia is on the cards. Though, initially I was against the metro project, Akhilesh insisted on it. Now, I have asked him to complete the project soon. What is the use, if work starts only before elections," he asked.
Replying to a query on the possibility of the SP joining the 'Grand Alliance' again, Yadav said, "Ask this question to Nitish (Kumar)."
Interrupting him, SP leader Azam Khan said, "Yahan toh hum hi hum hain. Bihar ki baat alag thi" (In UP, it is only us. The situation in Bihar was different).
--PTI