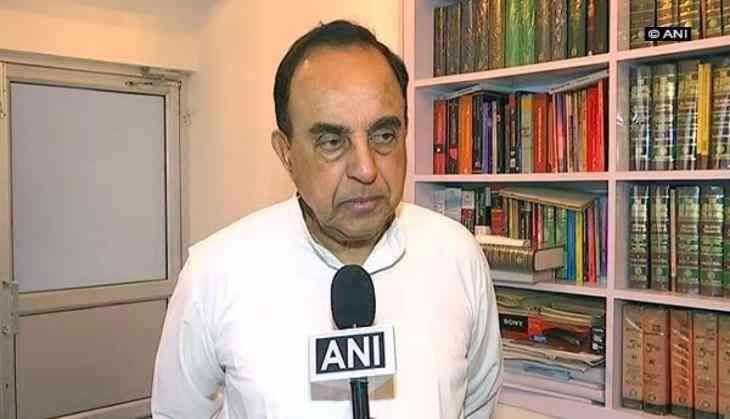 Bharatiya Janata Party (BJP) leader Subramanian Swamy on Friday dubbed former finance minister P. Chidambaram's son, Karti Chidambaram, as a "liar" after he moved the Madras High Court seeking quashing of a Central Bureau of Investigation (CBI) case against him.
"Karti was lying earlier. He is such a liar. Don't ask me anything about him," he told ANI.
Karti's petition will come up for hearing today. He was summoned by the CBI for questioning today only.
Karti confirmed the same by retweeting an article of a news daily informing about the development.
Karti has accused the CBI of hatching a conspiracy against him citing frustation arising out of their inability to prove anything against them in connection with the Aircel-Maxis case.
Earlier in February, the then communication minister Dayanidhi Maran and the others accused in the Aircel-Maxis case, were discharged by a special CBI court.
On July 19, the CBI sent a second notice to Karti summoning him to the CBI headquarters on July 21 for questioning regarding the INX Media Case.
Earlier, the CBI had summoned Karti between June 27-29 J, but Karti, through his lawyers, informed the investigating team that he needed more time, before he could appear for questioning.
According to the CBI, INX Media stated in its records that an amount of Rs. 10 lakh was given to Advantage Strategic Consulting (P) Limited, a firm the CBI said was "indirectly" owned by Karti, for management consultancy charges towards an FIPB notification and clarification.
-ANI