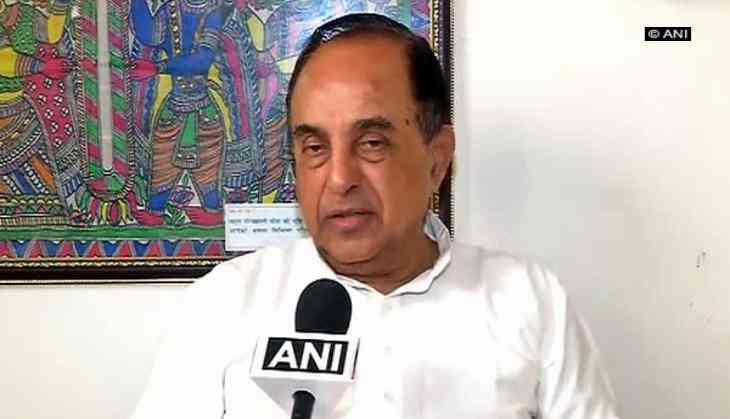 Bharatiya Janata Party ( BJP) leader Subramanian Swamy on Monday filed a fresh application in the Delhi High Court, seeking a copy of the chargesheet in the Sunanda Pushkar case within 45 days.
The application is yet to be accepted for hearing or listing.
Earlier in July, the Delhi High Court pulled up Sunanda Pushkar's son Shiv Menon, after he questioned Swamy's locus standi in filing a plea in his mother's death case.
The court questioned him as to why is he restraining a Central Bureau of Investigataion (CBI) probe in his mother's death case.
The court came down hard on Menon's counsel while questioning his stand.
"Don't you want a proper enquiry into the death? How are you affected by Swamy asking for a CBI probe?" the court asked Menon.
The court further questioned Menon, by saying that "Don't you want a proper enquiry? Why are you trying to restrain it?"
The court also questioned Menon where was he for last three-and-a-half years.
Menon had alleged that Swamy filed the plea for sake of publicity and not to seek justice for Sunanda.
Swamy on July 6 this year had filed a PIL in the Delhi High Court seeking a court-monitored enquiry into the mysterious death of Sunanda.
Sunanda Pushkar, wife of Congress leader Shashi Tharoor, was found dead at a suite in a five star hotel in South Delhi on the night of January 17, 2014.
-ANI