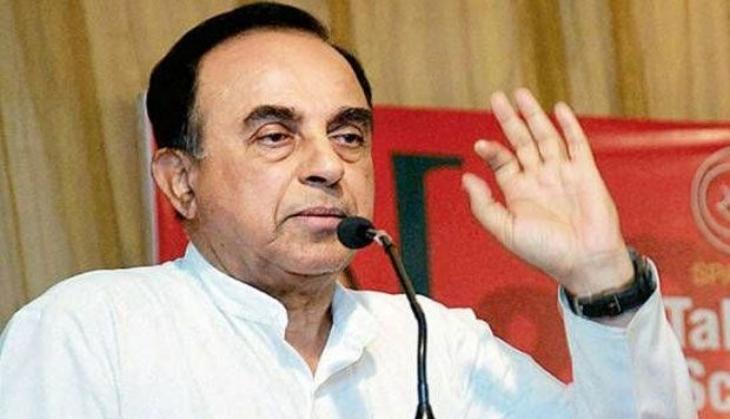 On 23 June, BJP MP Subramanian Swamy said he will "suspend" his demand for sacking the chief economic advisor, Arvind Subramanian, if the government considers him patriotic despite his deliberate attempts in the past of trying to twist India's arm.
The BJP MP tweeted that he will suspend his demand and wait for events to prove the truth.
If BJP Union govt says that we know all about AS but still he is an asset, then I will suspend my demand and wait for events to prove truth

— Subramanian Swamy (@Swamy39) June 23, 2016
If an Indian?, held patriotic, can advise a foreign nation where he works, to twist India's arm, is to be forgiven, then I suspend my demand

— Subramanian Swamy (@Swamy39) June 23, 2016
This comes a day after Finance Minister Arun Jaitley came out in support of Arvind Subramanian saying the BJP does not share Swamy's views on the Economic Advisor to NDA.
Arun Jaitley debunked Swamy's call for sacking Subramanian, saying the latter's advice had been of great value.
He also said that the decision to appoint him as one of the advisors to the prime minister was taken after putting enough thought into it.
"Government has full confidence in CEA Arvind Subramanian, he has provided valuable insights from time to time," Jaitley told ANI.
"To what extent should we attack those, the discipline and constraint of whose offices prevent them from responding, it has happened more than once," he said.
Swamy's campaign against Subramanian comes immediately after Raghuram Rajan announced his decision to not seek a fresh term with the RBI - following pressure from the BJP MP.