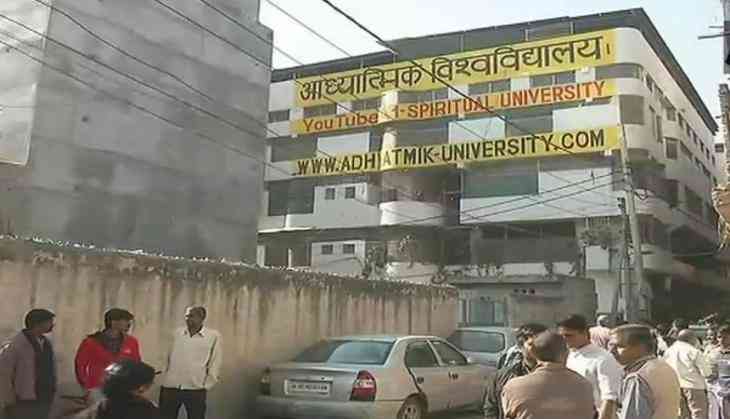 The Delhi High Court on 4 January appointed a committee to file a status report in connection with a case involving a north Delhi-based ashram where more than 40 girls were allegedly kept in an illegal confinement.
The court also asked to file a reply on behalf of administrator of Rohini's Adhyatmik Vishwa Vidyalaya, Ruchi Gupta within a week and granted two weeks to other respondents to file their reply on the same.
The next hearing in the case is scheduled for February 5.
Meanwhile, the court also rebuked the defense for obstructing the proceedings after self-proclaimed godman Virendra Dev Dixit, who owns the ashram, was not produced before it in the hearing.
The court even warned the lawyers of action for obstructing the proceedings of the court.
"If he has not done anything wrong then why is he hiding", the court asked.
The Special Investigation Team (SIT) in the court, while arguing in the matter, said that they have found a number of minors from the ashram, but have not yet found any contact details of their family members.
On January 3, the Central Bureau of Investigation (CBI) registered three cases against Dixit few days after more than 40 girls were rescued allegedly from the illegal confinement at an ashram owned by him in Delhi's Rohini.
The Delhi High Court had, earlier, indicated that a warrant would be issued against Dikshit. It also sought details of all the eight ashrams linked to him.
The rescue operation, led by the Delhi Commission of Women (DCW), was carried out after the High Court formed a panel consisting of lawyers and the DCW chief, to inspect the premises of the so-called institute, owned by Dikshit. The rescued girls were sent to shelter homes and will be counselled.
-ANI