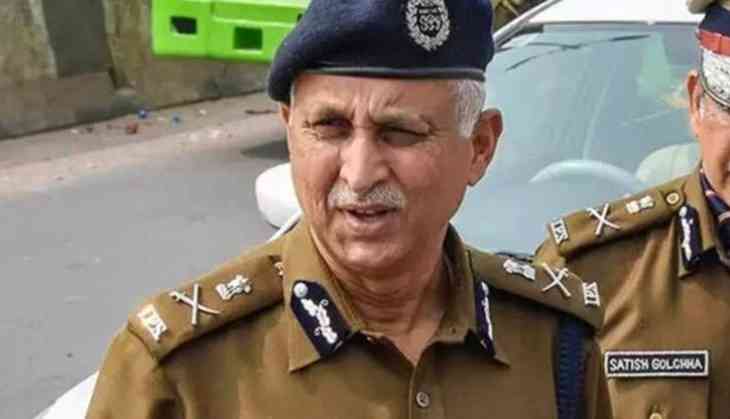 Indian Police Service officer SN Shrivastava has been handed additional duty as the chief of Delhi Police, days after he was appointed as Special Commissioner (Law and Order) by the Ministry of Home Affairs after bringing him from the Central Reserve Police Force (CRPF) to curb the violence over the Citizenship Amendment Act in Delhi.
SN Shrivastava will replace Amulya Patnaik, who retires tomorrow.
SN Shrivastava is a 1985 batch officer of the Arunachal Pradesh-Goa-Mizoram and Union Territory cadre. Amulya Patnaik's period in office ends tomorrow, as the centre works to reinstate peace in areas hit by violence in the national capital.
SN Shrivastava's installation fills a void in the Delhi Police that is seen as dealing with a leadership crisis. His appointment will be officially issued by the Lieutenant Governor.
"People did not believe intentions of Delhi Police during the violence. Even the image of Commissioner of Delhi Police was not very good for whatever reasons. But soon Delhi will have a new Police Commissioner," Ajit Doval had told.
The CRPF has relieved SN Shrivastava to join the new post.
Amulya Patnaik came under heavy scrutiny after the force under him was seen as ineffective in curbing the violence on Sunday and the following days.
Many people alleged on social media that at many places where violence between those who supported the CAA and those who opposed were taking place, there were no to minimal police presence.
Even a day later, several people from northeast Delhi alleged that police presence were either thin or they were yet to arrive.
Union Home Minister Amit Shah convened a meeting with senior officials of the Delhi Police to analyse the state of affairs on Thursday. Amit Shah in a statement stated that considering the improvement in the situation, the prohibition on large gatherings in northeast Delhi will be removed for 10 hours. No major incident has been reported in the last 36 hours in... northeast (Delhi)," it said.
Also Read: Delhi Violence: Shahrukh Khan, who openly threatened policeman Deepak Dahiya with gun was never arrested
Also Read: IB Official Death case: Not just councillor, Arvind Kejriwal should also be punished for Delhi violence, says Manoj Tiwari