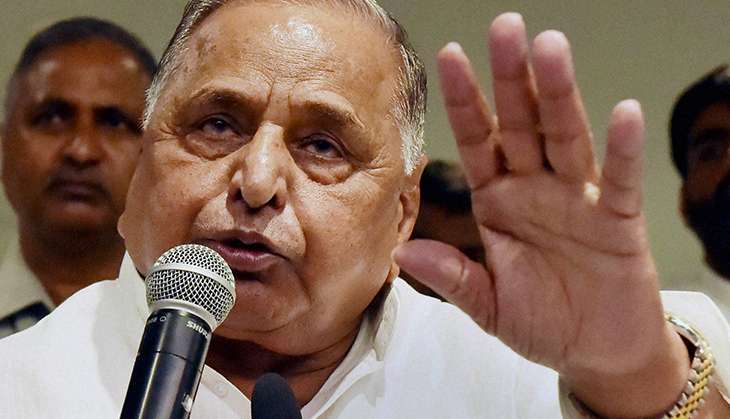 After the high-voltage political drama that unfolded yesterday and resulted in the expulsions of Samajwadi Party Uttar Pradesh president Shivpal Singh Yadav from the Cabinet and general secretary Ramgopal Yadav for six years from the party, party patriarch Mulayam Singh Yadav has summoned all senior leaders, MPs and MLAs, former MPs and MLAs for a meeting at the party headquarters on Monday.
Chief Minister Akhilesh Yadav has said he will attend the meeting convened by his father to whom he has pledged his allegiance. It has been learnt that Ramgopal Yadav and Samajwadi Party Rajya Sabha member Amar Singh have not been invited.
The meeting is being seen by many as an attempt by Mulayam to prevent a split, but dramatic events are expected to take place.
On Sunday, Ramgopal Yadav was expelled from the party by Mulayam Singh after state party chief Shivpal Singh Yadav levelled serious charges of corruption, manipulation and sabotage on him. Prior to this development, Chief Minister Akhilesh Yadav had sacked four cabinet ministers, including Shivpal Yadav.
Akhilesh ruled out deserting the party, describing himself as the true heir to his father's political legacy. He also categorically stated that Amar Singh is guilty of anti-party activities and that he would not tolerate any sympathiser of the latter.
--ANI