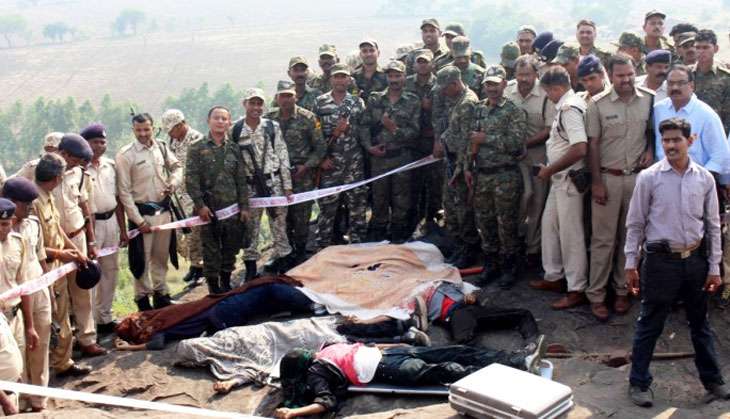 SIMI activists' encounter: Mayawati alleges RSS agenda
Bharatiya Janata Party (BJP) on 1 November commented that there was no need to question the nation's law enforcement agencies over the elimination of eight Students Islamic Movement of India (SIMI) "terrorists" who broke out of the Bhopal Central Jail on 31 October morning.
It said that political parties should raise the morale of the police for their achievement, rather than always placing them in the witness box of scrutiny.
Lashing out at the Opposition, BJP leader GVL Narsimha Rao told ANI, "You have parties indulging in cheap politics and targeting the security forces rather than praising them. We are facing terrorism threats from both across the border and within and the Congress and other parties are indulging in political opportunism."
Meanwhile, Bahujan Samaj Party supremo Mayawati accused the Madhya Pradesh government of using the police forces for fulfilling the Rashtriya Swayamsevak Sangha's (RSS's) agenda, and demanded a judicial probe into the encounter of the eight prisoners associated with banned organisation SIMI. She further alleged that in BJP-ruled states, the police forces are misused for furthering political and communal motives.
"Eight prisoners related to SIMI were unarmed. They could have been arrested easily again but no attempts were made in this regard. Prima facie this matter appears suspicious and justice demands judicial probe into the entire incident of encounter," she said in a statement.
"It's visible that police is misused for political and communal motives in BJP-ruled states. Police had saved Vyapam scam - which had taken many lives - accused in Madhya Pradesh. Only after Supreme Court intervention, the matter was handed over to the CBI. MP government is using police for fulfilling RSS agenda," Mayawati charged.
Also, Congress general secretary and former Madhya Pradesh chief minister Digvijaya Singh has claimed that the repeated instance of prisoners escaping from jails across the country suggested a larger 'conspiracy'.