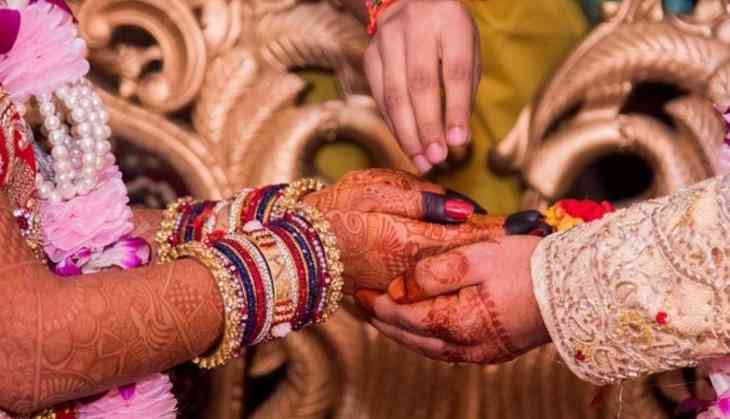 A young couple from Hasir, who wanted to get married, recently attempted to commit suicide by consuming insecticide at a cyber cafe in the city as their families were not accepting their relationship and not agreed to their marriage. However, the couple was immediately rushed to the hospital where they were kept in ICU. On Saturday, the couple, however, got married in the hospital's ICU ward.
According to a Times of India report, their parents had a change of heart, on seeing their condition, both of whom are being treated in the ICU.
The girl, dressed up like a bride and boy like a groom got married in the ICU after their parents agreed to their relationship. Their parents invited the hospital staff as guests. The couple Gurmukh and Kusum met each other while studying at DN College, Hisar.
The duo started off as friends and later fell in love by the time they moved out of college. For almost two years, they tried persuading their parents and making them understand that they want to get married but they failed.
Following which they decided to end their lives by consuming pesticide. However, Gurmukh informed his brother about the suicide attempt on the phone, the family then rushed immediately to the spot, and admitted the couple to the hospital. With the intervention of the guard of a doctor, the duo's parents finally agreed to get their children married.
Also read: Aadhaar Challenge: After publishing personal details, hackers access TRAI Chief's bank account; deposits 1 Rupee