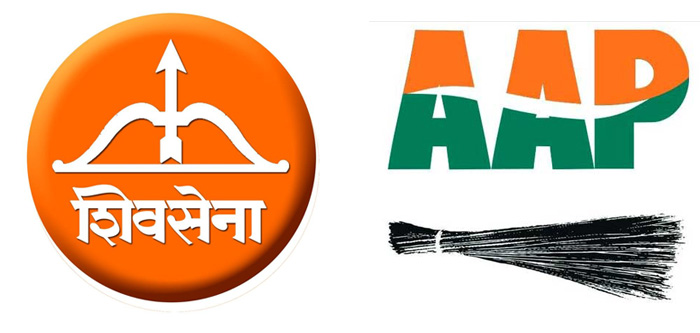 Days after reports of Aam Aadmi Party's volunteers ensuring high security during Ghulam Ali's concert in Delhi came out, Shiv Sena has critisised Delhi government for being unable to make the capital safe for women.
Accusing the party of doing 'politics of convenience', the Right wing Maharashtra party lashed at it for not being able to ensure safety of women.
Reports of a two-and-half-year-old girl and another five-year-old being raped in Delhi on Friday was the point of reference for Shiv Sena.
"Arvind Kejriwal has offered to host Ghulam Ali's concert in Delhi. If hundreds of AAP volunteers can come out on the streets to provide protection to Pakistani artists, why can't they take responsibility of women as well?" an article in Sena's mouthpiece 'Saamana' today read.
After the Pakistani ghazal singer's show was canceled in Mumbai following protests by Shiv Sena, Delhi government had come forward to organise the concert.
In a statement which can be considered a potential retort to Sena, AAP demanded that the party be derecognised for its "politics of hate and goondaism", especially after its protest at BCCI office today.
"It's been nearly 50 years of Shiv Sena's existence and other than politics of hate and goondaism it has not made one credible contribution to the nation," AAP spokesperson Preeti Sharma Menon said.
Further attacking Shiv Sena's claim to be the 'voice of Maharashtra' she said, "Surviving on coalitions and politics of convenience, it has not ruled Maharashtra on its own even once, and yet poses as the voice of Maharashtra. It took more than two decades of existence for Shiv Sena to win one Lok Sabha seat and its best Assembly performance was 73/288 in 1995, after nearly 30 years of existence."