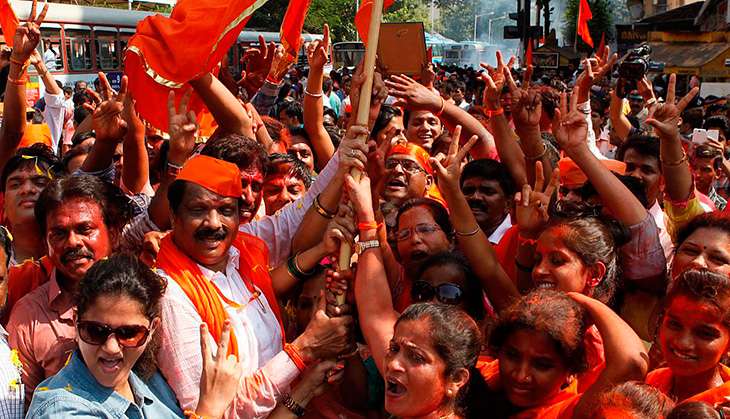 Backing the Maharashtra Navnirman Sena's ultimatum to Pakistani actors telling them to leave India in 48 hours following the Uri terror attack, the Shiva Sena on 24 September said it is high time to accept that Pakistan cannot be India's friend and rise above political agendas to take a firm stand on the issue.
"Basically, we are of the opinion that there should be no political agenda of any party taking into consideration the terror attack from Pakistan across the border, but at the same time we reiterate our stand that the Shiva Sena has always been against Pakistani actors and cricketers and we do not support any such system," Shiv Sena leader Manisha Kayande told ANI.
"We have to consider and we have to once and for all accept that Pakistan cannot be our friend it has always been our enemy country, it has nurtured terrorism, it has also killed several of our innocent people and also the jawans, so we cannot support such activity," she added.
She said the attack in Uri region that claimed the lives of 18 soldiers is a "serious matter" and must be aptly dealt by defence forces, and by Prime Minister Narendra Modi.
The MNS, on 23 September issued the ultimatum to Pakistani actors and artists to leave India, saying they will push them out of the country if they don't go back to their nation. The Raj Thackeray-led party also threatened that they would not allow the release of the film 'Ae Dil Hai Mushqil' and 'Raees' in India as they feature Pakistani actors while giving a 48-hour deadline to the stars from the across the border to leave India.
MNS Chitrapat Sena president Amey Khopkar warned Pakistani actors that they would face serious consequences in India if they do not leave within 48 hours.
-ANI