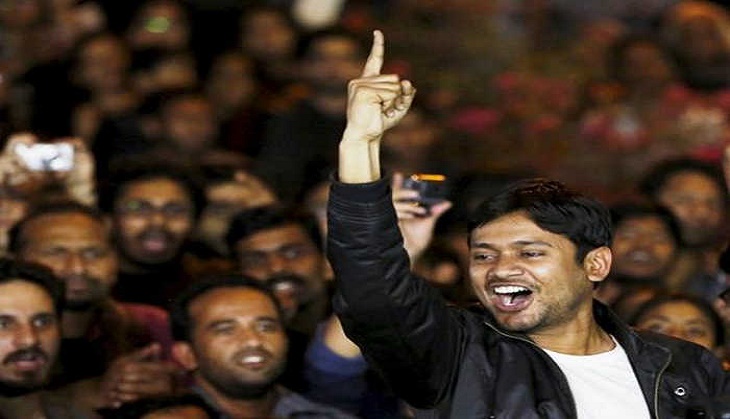 Failing to find any evidence to show that JNU students union president Kanhaiya Kumar shouted anti-India slogans at an event on the JNU campus, the Delhi police, which had arrested him for sedition, is likely to drop charges against him.
However, the police said that they had credible evidence against Anirban Bhattacharya and Umar Khalid, two other JNU students arrested after the 9 February event which was held to protest the hanging in 2013 of 2001 Parliament attack convict Afzal Guru, and the sedition charge will remain.
"We have not yet found any evidence which shows Kanhaiya shouted those slogans. Anirban and Umar are under the scanner as they were among the organisers of the controversial event where anti-India slogans were shouted. They are likely to be charged with sedition," a senior police officer told The Telegraph.
A draft chargesheet was recently sent to the Union home ministry that included as evidence a purported video of the 9 February event that apparently showed some students shouting anti-India slogans like "India go back", " Hum lekar rahenge azaadi" and "Kitne Afzal maroge, ghar ghar se Afzal niklega".
The chargesheet had been delayed because Delhi police commissioner Alok Verma, who succeeded BS Bassi in March, asked for further investigations.
The Central Forensic Science Laboratory, Gandhinagar, sent reports on four video clips related to the 9 February event to the Delhi police on Tuesday. The reports apparently said that the footage was "genuine".
"But we are also awaiting the report on another set of video clips, including the one broadcast by some news channels and alleged to be doctored. The clips have been sent to the CFSL," said the police officer.
The chargesheet will be filed late next month or in early July after the police get the forensic reports on the other videos.