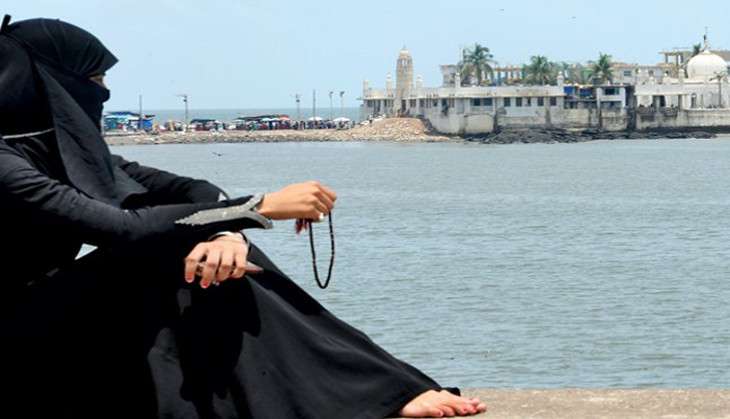 Supreme Court on 4 October agreed to hear an appeal challenging the Bombay High Court's order which had allowed women in the inner sanctum of the Dargah back in August, on 7 October.
Trustees of Mumbai's famous Haji Ali Dargah on 3 October moved Supreme Court to appeal against Bombay High Court's verdict. In a landmark decision, the Bombay High Court on 26 August had allowed the entry of women into the internal portion of the city's famed Haji Ali Dargah.
Also Read: Haji Ali Dargah Trust moves SC against Bombay HC order of allowing women to enter inner sanctum
The High Court had declared its verdict on a public interest litigation (PIL) challenging the ban on the entry of women into Haji Ali Dargah's inner sanctum.
Bombay HC had also asked the state to ensure safety and security of women entering the inner sanctum of Haji Ali.
Also Read: Bombay HC says women must be allowed to enter Haji Ali Dargah
The ban was imposed in 2012 by the Haji Ali Dargah Trust, citing religious traditions as the reason.
The PIL was filed by women activists Noorjehan Niaz and Zakia Soman and the NGO Bharatiya Muslim Mahila Andolan.
The Haji Ali Trust, as the respondent in the case, defended the ban saying the entry of women in close proximity to the tomb of a male saint would be seen as a grievous sin in Islam.
The trust had claimed that separate arrangements have been made for women to walk up to a certain point from where they can offer prayers, but are not permitted to touch the tomb of a male saint as it is a sin in Islam.
Read More: Restriction imposed on women's entry into sanctum sanctorum justified by Islam, says Haji Ali Dargah chairman
--With PTI inputs