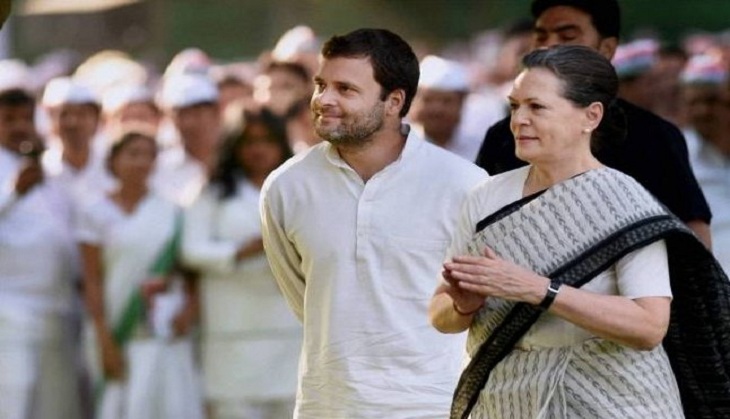 In the midst of constant mudslinging between the Centre and the Opposition over a variety of issues that have come up in the recent past in the Parliament, a 'Save Democracy' rally aimed at launching a sharp attack on the Centre's moves is set to be launched on 6 May by Congress President Sonia Gandhi and party Vice President Rahul Gandhi.
The rally, to be held at Jantar Mantar, is being organised amid a face-off between the Opposition party and the BJP led-coalition government at the Centre over various issues, including the AgustaWestland scandal.
Former Prime Minister Manmohan Singh will also address the rally which is being held in the backdrop of imposition of President's Rule in party-ruled Uttarkhand and Arunachal Pradesh and alleged attempts to destabilise the Congress government in Himachal Pradesh.
Rahul Gandhi is also expected to participate in a discussion on the AgustaWestland issue in the Lok Sabha today. Setting the tone for the rally, party spokesman Jairam Ramesh accused Prime Minister Narendra Modi of "masterminding a conspiracy to implicate" Congress leadership in the AgustaWestland case.
"The cat is out by the manner in which the Prime Minister last night tweeted and hailed Defence Minister Manohar Parrikar's reply in Rajya Sabha on the issue. It shows not only his mindset but his strategy too", Mr Ramesh said.
Attacking the Union Defence Minister, the Congress leader said in fact Mr Parrikar's reply was one of the "worst examples in parliamentary history" as instead of responding to issues raised by the opposition, he read out a "catalogue of accusations and charges".
He accused Mr Parrikar of not maintaining the dignity of a Defence Minister by "resorting to a political speech". Ramesh said the rally was being organised to also protest against the government's "assault" on central universities as seen in the JNU, Hyderabad and Allahabad.
On whether like-minded parties like JD(U) and the Left have been invited, he said it was a Congress rally.
While party leader Randeep Surjewala had last week said the party would 'gherao' Parliament, Mr Ramesh merely said after the rally the party would take out a march to Parliament. Party leaders have said Friday's march was also to highlight the drought and the agrarian crisis that has led to a spate of suicides by farmers and affected 40 crore people in several states.
--PTI