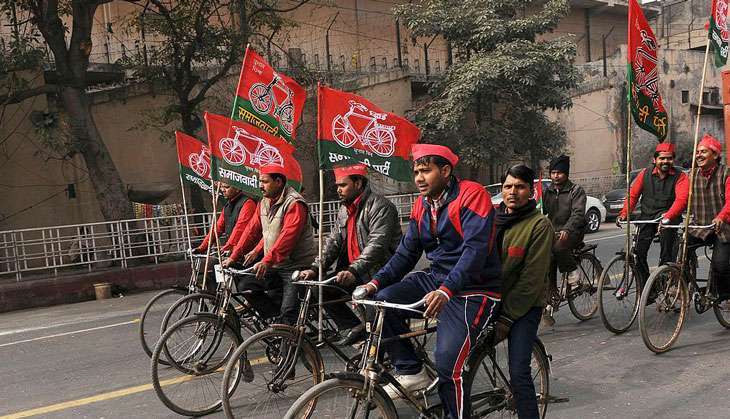 The Election Commission is likely to pronounce its order on Monday regarding the Samajwadi Party factions i.e. of party patriarch Mulayam Singh Yadav and the other of his son Akhilesh Yadav, staking claims over the party symbol 'cycle'.
The three-member poll body, headed by Chief Election Commissioner Nasim Zaidi, on Friday heard the arguments put forward by the two factions.
The Commission's order is expected on 16 January as the notification for the first phase of the seven-phase assembly elections in the state will be issued on 17 January.
The Samajwadi Party fight refuses to subside, as the current stalemate between Akhilesh and his father Mulayam Singh Yadav over the post of the party president, failed to reach a conclusion.
According to sources, Mulayam told Akhilesh to step down from the post saying that he would remain to be the party's face for Uttar Pradesh assembly elections.
But, Akhilesh refused the offer saying that he would pass on the baton once the elections are over.
The sources further state that the meeting is likely to take place again to discuss about the same.
-ANI