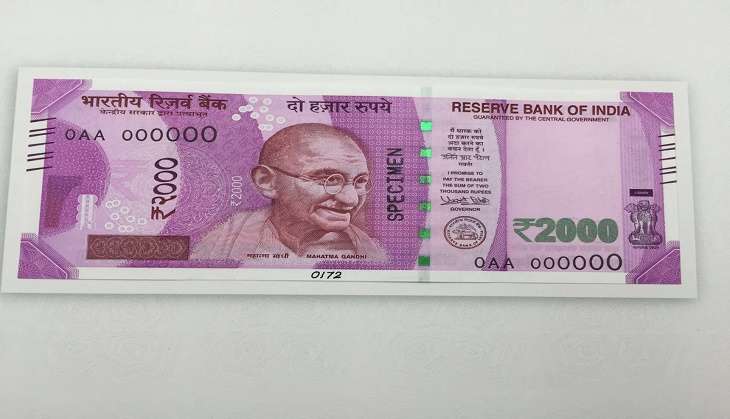 As confusion over the new currency notes prevail in the country, Finance Secretary Ashok Lavasa today said the government's intention in demonetising is to curb the flow of black money in and out of the system. He added that the Rs 2000 note has been introduced for big financial transactions.
"The intention is to curb black money, the market would have reacted to any development in the same manner. So, lets wait," he said.
"People need money to make big transactions, that is why the Rs 2000 note is introduced," he added.
Also read: PM Modi scraps Rs 500 & Rs 1000 notes, gets compared to Tughlak and more
Lavasa added that people will face some difficulty initially, but the government has adopted proper measures to help them.
In a surprise televised address to the nation, Prime Minister Narendra Modi announced that the existing Rs 500 and Rs 1000 notes can no longer be used for any transactions, on Tuesday. Soon after his address, there was mass confusion as people rushed to ATMs to withdraw money.
Also read:RBI Guv addresses nation after union government bans Rs 500 and 1000 notes
PM Modi appealed to people not to panic adding, "Your money will remain yours."
As banks will remain closed on Wednesday, 9 November and will open on Thursday, 10 November, the Prime Minister appealed to people to deposit their money (old notes of Rs 500 and Rs 1000) to post offices and banks starting Thursday.
Also read:PM Modi bans Rs 500 and Rs 1000 notes and obviously Twitter goes nuts
Prime Minister Modi in his address also said that the move has been taken to fight "the disease of black money". The process of depositing money can be continued until 30 December, after which people can deposit their old notes to Reserve Bank of India.
--ANI