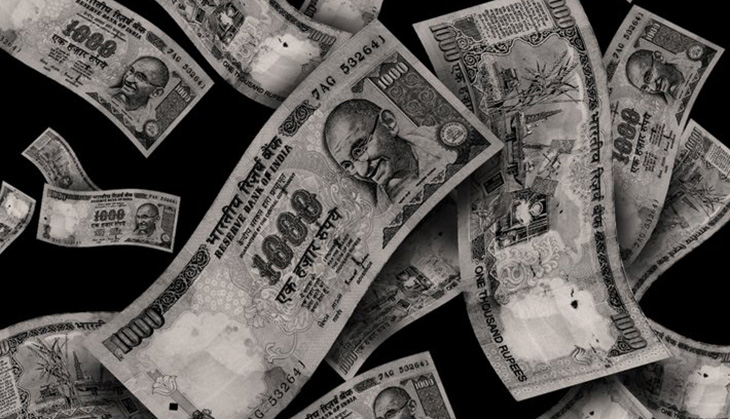 Taking the nation by surprise, Prime Minister Narendra Modi, on 9 November, addressed the nation on television for the first time and announced that tonight onwards rupee notes of denominations 500 and 1000 will no longer be accepted as legal tender.
The Prime Minister added that the public has 50 days (from 10 Nov to 30 Dec) to deposit notes of Rs 500 and Rs 1000 in any Bank or Post office, and exchange these notes for denominations of Rs 100 or lesser.
Also read: RBI Guv addresses nation after union government bans Rs 500 and 1000 notes
Following the announcement, the Union government's move has been the talk of the town, with some people reacting positively and some negatively to this news. Here's how our political leaders reacted to this move:
PM Modi's reaction is not at all convincing: RJD spokesperson
Speaking about the move, Rashtriya Janata Dal (RJD) spokesman Manoj Jha said: "Prime Minister Narendra Modi's initiative is not at all convincing. The government should come out with convincing data about what made them take this drastic step in such a haste. The government should answer the nation on why the common man was not given enough time to be prepared for such a drastic step. This step directly affects the common man. Tomorrow the country is likely to witness complete chaos."
"This also raises questions whether such a move is linked to the upcoming UP elections. If he is so keen on transparency then he should begin from his own house and furnish details of all the donations made to his party since 2014. He should also explain details of the massive expenditure incurred by his party during the Bihar assembly elections," he added.
Also read:Live updates: Rs 500 and 1000 currency notes no longer be valid from 8 Nov midnight, says PM Modi
Since PM Modi couldn't bring investement from abroad, he raided Indian market: JDU
Janata Dal (United) leader KC Tyagi said, "We welcome this decision of the PM to curb black money. There were intelligence inputs that money was being sent from across the border for terrorist activities. Modiji was under pressure and since he couldn't bring investment from abroad, he did a raid on Indian market."
"The worst affected would be the small farmer who has no bank account but does small savings for his daughter's wedding or for education of their child. Their savings would be worst affected. The economy is in dire straits and such a move would make it worse," said the JD(U) leader.
"The prime minister for cheap publicity has made such a move. The man who once spoke of minimum governance is now doing maximum governance," he added.
Also read: PM Modi bans Rs 500 and Rs 1000 notes and obviously Twitter goes nuts
LOL-MOHMAD Bin Tughlak scraps 500/1000 Rupees notesNext capital of India will be shifted from Delhi to Daultabad.Tughlak's spirit resurrects

— Manish Tewari (@ManishTewari) November 8, 2016
Congress leader Manish Tewari compared Prime Minister Narendra Modi to Mohammad Bin Tughlak and took a dig at him and said that the next move will be shifting the capital to Daultabad from New Delhi.
Bengal CM Mamata reacts sharply to Centre's move of banning Rs 500,100 notes
Bengal Chief Minister Mamata Banerjee strongly opposed the government's decision of banning the Rs 500 and 1000 notes.
She took to Twitter and in a series of tweets said:
While I'm strongly against black money, corruption, deeply concerned about common people, small traders. How they will buy essentials tomo?

— Mamata Banerjee (@MamataOfficial) November 8, 2016
This is a financial chaos and disaster let loose on the common people of India...

— Mamata Banerjee (@MamataOfficial) November 8, 2016
The PM could not get back the promised black money from abroad from the rich so a drama to divert his failure...

— Mamata Banerjee (@MamataOfficial) November 8, 2016
I want to know from PM how my poorest brothers sisters,who've recd their week's hard earned wage in one 500 re note will buy ata,chal, tomo?

— Mamata Banerjee (@MamataOfficial) November 8, 2016
WITHDRAW THIS DRACONIAN DECISION

— Mamata Banerjee (@MamataOfficial) November 8, 2016
Black money is mostly in the form of illicit wealth and not cash. And if the idea is to stop big notes, why introduce 2000 in place of 1000?

— Dipankar (@Dipankar_cpiml) November 8, 2016