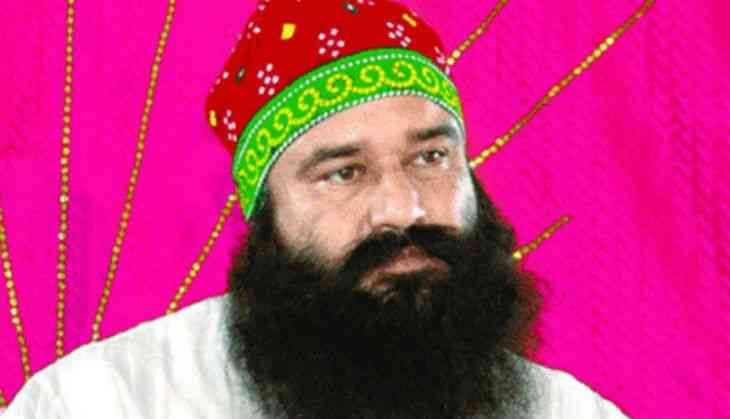 The special Central Bureau of Investigation (CBI) court has awarded 10-year jail term to Dera Sacha Sauda chief Gurmeet Ram Rahim as he was convicted of raping two women.
Medical examination of Ram Rahim Singh is being done and which he will be given a jail uniform and will be allotted a cell in jail.
Violence broke out in Sirsa even before the jail term was announced. Two cars were torched by Dera Sacha Sauda supporters in Phoolka area of Haryana's Sirsa.
Arguments, in the case, had begun at 02:30 pm at Rohtak's Sonaria jail for the quantum of sentence. Special CBI judge Jagdeep Singh had allotted 10 minutes each to both sides to put forth their arguments.
Prosecution had demanded maximum punishment for the rape convict Ram Rahim Singh, while on the other hand defence has argued that Ram Rahim is a social worker who has worked for welfare of people, so judge should take a lenient view.
Earlier in the day, Inspector General (I.G.) of Police, Rohtak Range Navdeep Singh Virk said that few weapons were recovered from Bahalgarh's Dera Ashram in the Sonepat district and that a search operation was underway.
Virk informed that weapons had been hidden in the fields near the Dera. The people connected with it have been arrested, and are being interrogated.
Also Read: Here are the latest developments on Qaidi no. 1997 Gurmeet Ram Rahim's sentencing
He also said a total of 1,500 district policemen, 500 from other districts and 23 paramilitary companies are deployed at Rohtak's boundaries.
Also, shoot-at-sight orders have been issued for anybody, who tries to break the status quo or who tries to harm himself or others prior to or in the aftermath of the sentencing.
Rohtak Superintendent of Police (S.P.) Pankal Nain said that the Rohtak Police is on alert, while they have also got the support of the paramilitary services.
The past few days in Panchkula, Sirsa and the neighbouring areas have witnessed a volatile situation, after Ram Rahim was convicted of rape charges.
After Ram Rahim's verdict announcement, at least 30 died in Panchkula, six in Sirsa, and 269 were injured due to violence by DSS chief's followers.
To control the violent situation, the Army was deployed and a curfew was ordered in few places of Haryana and Punjab which was later released.
- - With ANI inputs