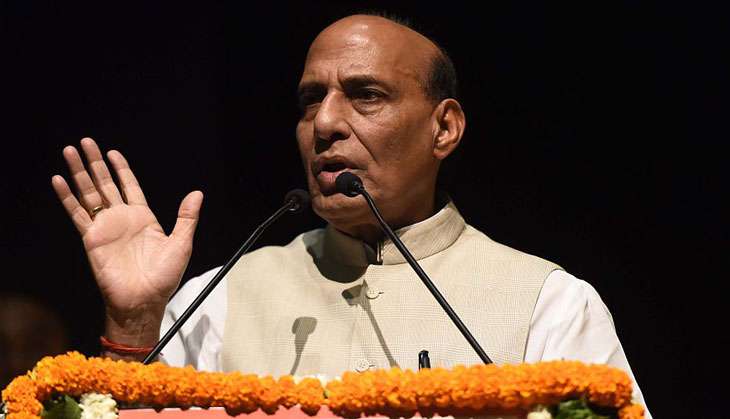 Home Minister Rajnath Singh, who is currently in Islamabad for the 7th SAARC home/interior ministers' meet, raised the issue of the Pathankot air base terror attack which claimed the lives of seven military personnel, in January.
The Home Minister, in his speech at the SAARC meeting, asserted that terrorists should not be called martyrs and mere condemnation was not enough.
"There should be no glorification or eulogising of terrorists as martyrs. There are no good terrorists or bad terrorists. Mere condemnation of terrorism is not enough," Rajnath said.
Pakistan Prime Minister Nawaz Sharif had expressed "deep shock" over the killing of Hizbul commander Burhan Wani and civilians by the security forces in Jammu and Kashmir. He had also declared Wani as a "martyr".
Rajnath Singh is also expected to raise the issue of Pakistan's support to terror groups operating in India and ask Islamabad to check Lashkar-e-Taiba, Jaish-e-Mohammad and other groups based in that country.
Rajnath Singh has decided to visit Pakistan even after Jamaat-ud-Damat (JuD) Chief Hafiz Saeed warned of a country-wide protest in Pakistan by his outfit if the Home Minister arrived in Islamabad to attend the SAARC ministerial conference. Saeed also accused Rajnath Singh of being "responsible for the killings of innocent Kashmiris".
--With PTI inputs