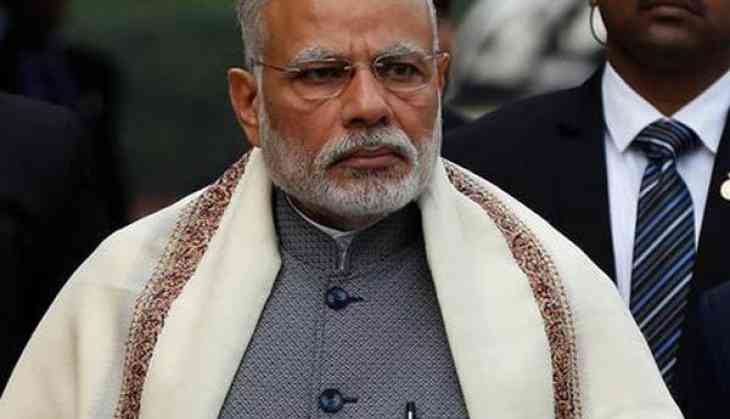 After Uttar Pradesh Congress President Raj Babbar triggered controversy by dragging PM Modi's mother's name in politics during the election campaign in Rajasthan, now another Congress leader has made a personal attack on PM Modi by dragging his father name.
In a video that was shared by the BJP on Twitter, former Union minister Vilasrao Muttemwar can be seen making personal comments on PM Modi and his father. The video has been viral on social media.
Addressing a meeting in poll-bound Rajasthan, Muttemwar can be seen making comparisons between PM Modi's father and Congress president Rahul Gandhi's father.
In the video, the former Union minister says, "Who knew you (Modi) before you became the Prime Minister? Even today nobody knows your father's name. Everyone knows Rahul's father's name - Rajiv Gandhi. Everyone knows Rajiv Gandhi's mother's name - Indira Gandhi. Everyone knows Indira's father's name - Pandit Jawaharlal Nehru. And everyone knows Motilal Nehru is the father of Pandit Jawaharlal Nehru. Everyone knows five generations of Rahul Gandhi. But this Narendra, nobody knows his father's name. And, he is asking us for hisaab."
Watch video:
Shameful statement by Congress leader and former Central Minister Vilasrao Muttemwar. He says that the world knows past generations of Rahul Gandhi but no one knows who Modi's father was! pic.twitter.com/TwUhpdCBET

— BJP (@BJP4India) November 25, 2018
Muttemwar, who hails from Vidarbha region, told PTI that the video in circulation was distorted. "It was an internal party meeting yesterday. The person who shot the video distorted it and posted it online," he said.
However, later the leader went on defending his remarks and said it was a fact that people of the country knew who Rahul Gandhi's father was but not many knew about Modi's father. "The world knows past generations of Rahul Gandhi but no one knows who Modi's father was," he said.
Earlier, the actor-turned-politician Raj Babbar's remarks lead to seeking an apology for his personal comment on PM Modi mother. On the personal attacks by Mr Babbar, PM Modi attack the Congress and the Gandhi family on Saturday, saying the opposition party was dragging his mother into the political slugfest as it did not have any real issue and could not fight him.
Also read: UP CM Yogi Adityanath takes a dig at Kamal Nath over '90 % Muslim votes' says, 'keep your Ali, we have Bajrang Bali'