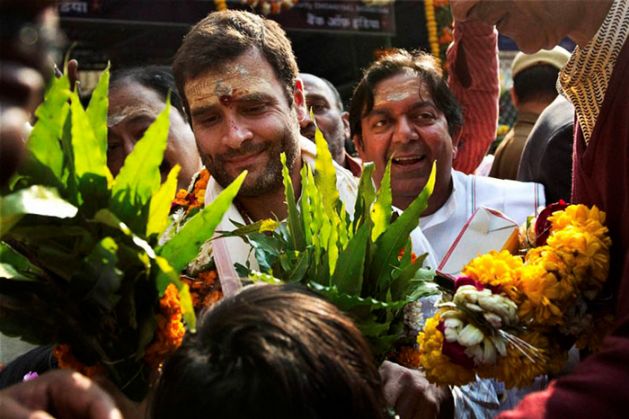 In his reply to a notice sent to him by the Lok Sabha Ethics Committee, Congress vice president Rahul Gandhi denied that he had ever held British citizenship.
BJP leader Subramanian Swamy and party member Maheish Girri had alleged that Gandhi had declared himself a British citizen according to the annual return of BackOps, a UK-based firm with which Gandhi had been associated before he joined politics.
Though Gandhi called it a typographical error, Girri brought the matter to the notice of the speaker of the Lok Sabha via a letter, according to The Economic Times. Speaker Sumitra Mahajan then forwarded the letter to the chairman of the Lok Sabha Ethics Committee which issued a notice.
In his reply to the notice, Gandhi said that he "has never applied for citizenship of any other country". He said this charge was a "political conspiracy" to tarnish his image.
BJP leader LK Advani, chairman of the Ethics Committee, will now decide whether to accept Gandhi's leader's reply and end the matter, or seek more clarifications, or refer the issue to the Ethics Committee.