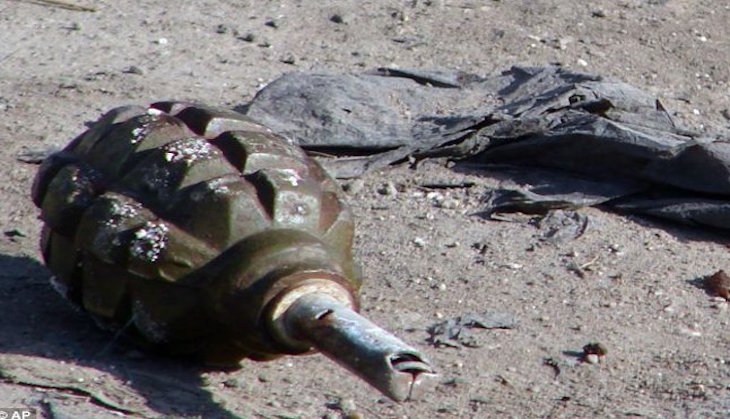 The Pune Police have been grappling with four cases involving live explosives and detonators sent by post over the last 11 months, with no success. Two of these parcels had been sent to radical group Sambhaji Brigade, one to the Film and Television Institute of India, and one to the journalism department of Savitribai Phule Pune University.
The parcels began arriving from 10 July last year, with the first received by Ajay Bhosale, the state convenor of the Sambhaji Brigade, the organisation responsible for the 2004 attack on the Bhandarkar Oriental Research Institute over a controversial book on Shivaji written by American writer James Laine.
Bhosale opened the packet on 11 July and lodged a complaint at Vishrambaug police station on 12 July. The parcel contained an explosive substance, a detonator and cuttings from the Sanatan Prabhat, the mouthpiece of Sanatan Sanstha, now seen to be involved in the murders of Maharashtra rationalists Narendra Dabholkar and Govind Pansare.
A similar parcel was received on 17 July by Santosh Shinde, also part of the Sambhaji Brigade. Shinde filed a complaint at the Cantonment police station, says The Indian Express.
In both cases, the cuttings from the Sanatan Prabhat had highlighted the names of a well-known journalist, a politician and a Sambhaji Brigade officer-bearer. The Pune Anti Terrorist Cell of the crime branch began investigating the cases, but failed to identify the culprits.
This year, two parcels containing live detonators and an explosive substance were received by the FTII on 7 May, and the department of communication and journalism at Savitribai Phule Pune University on 9 May.
Both parcels also contained a note that warned the administrations of the institutes to avoid association with JNU student leader Kanhaiya Kumar.
"Our probe in the case is on and we are working on certain clues," said senior inspector Sushma Chavan of Deccan Gymkhana police station. "As of now, we do not have leads that are concrete."
Sanatan Sanstha has denied any involvement in these cases.