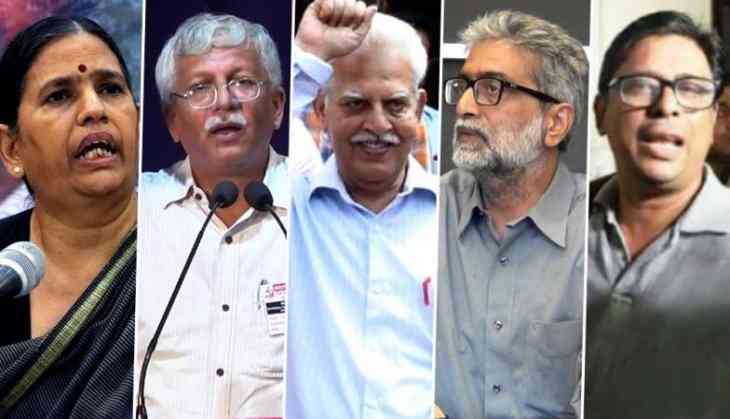 In the Bhima- Koregaon case investigation, a Pune court has rejected the bail pleas of the activists Vernon Gonsalves, Sudha Bhardwaj and Arun Ferreira, who were arrested after having links with the Maoist.
The three activists were arrested on August 28 in connection with an Elgaar Parishad conclave held in Pune in December last year, which had allegedly triggered violence at Bhima Koregaon event the very next day.
Earlier, on the petition of Romila Thapar and others, the then Chief Justice Dipak Misra and justice A M Khanwilkar had observed that "of the considered opinion that it is not a case of arrest because of mere dissenting views expressed or difference in the political ideology of the named accused, but concerning their link with the members of the banned organisation and its activities".
The Nationalist Congress Party chief Sharad Pawar has blamed the government over the arrests of the activists and the violence during the Bhima-Koregaon event. He said, "It is unfortunate that the state government and the law enforcement authorities failed to protect the interests of the common man residing at Koregaon Bhima and around localities in Pune district… active role of right-wing forces behind the violence in Koregaon Bhima can't be ruled out. However, concrete evidence can be gathered only by the law enforcement agencies of the state."
"I feel, when it was known that people would be coming in such huge numbers (to mark the 200th anniversary of the Battle of Bhima Koregaon), there was a need to take extra precautions. But these precautions were not taken, due to which such a situation arose," Pawar had earlier said in Rajya Sabha.
Also read: Special NIA court defers framing of charges in 2008 Malegaon Blast case until Oct 30; Lt Colonel Purohit
Bhima Koregaon Case: Defence has moved an application before Pune Session Court seeking extension of house arrest for 7 days for Vernon Gonsalves & Arun Ferreira since their house arrest is ending today following SC order and accordingly, Pune Police can now arrest them.

— ANI (@ANI) October 26, 2018