Somi Das
| Updated on: 13 February 2017, 3:29 IST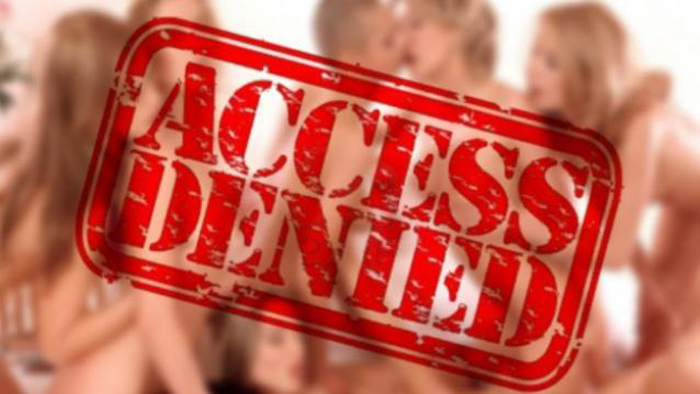 It's official. Over 800 porn websites have been blocked in India. And the Narendra Modi government has finally acknowledged that it is behind the controversial move.
Read More: DoT order banning 857 porn websites in name of 'morality and decency'
The government has used Section 79 (3) (b) the IT Act that allows for blocking of websites on grounds of morality and decency.
However, Pranesh Prakash, Policy Director of Centre for Internet and Society pointed out, that 79(3)(b) is used for intermediary liability, i.e making similar blocking or removal of content on platforms like Twitter, Facebook and Google.
#GOIBlocks The DoT order states that it is using sec.79(3)(b) of the IT Act to block porn. That's the provision on intermediary liability.

— Pranesh Prakash (@pranesh_prakash) August 3, 2015
"We have written to the ISPs (internet service providers) to restrict free and open access to 857 websites. This direction is based on the observations made by the honourable Supreme Court on 10 July and using section 79 (3b) of the IT Act read with Article 19 (2) of the Indian constitution," N N Kaul, Telecom Ministry spokesperson said to justify the block, quoted by Huffington Post.
What was the Supreme Court's observation?
There were two almost contradictory observations by the apex court:
1) Refusing to impose an interim ban on porn, Chief Justice of India Justice H L Dattu observed: "Such interim orders cannot be passed by this court. Somebody can come to the court and say 'Look, I am an adult and how can you stop me from watching it within the four walls of my room? It is a violation of Article 21 (right to personal liberty) of the Constitution."
2) The court had also observed that the issue was serious and the centre was the right authority to take a call on it. The bench reprimanded the Home ministry, headed by Rajnath Singh, for its lethargy in taking action on the issue.
Clearly the home ministry decided to get rid of its lethargy and contacted the telecom ministry to block the pornography websites.
Can the government block sites based on a court observation?
Yes and no. There are several provisions in the IT Act 2005 that allows government to order the blocking of sites or the removal of certain objectionable content. Under 69A of the IT Act 2005 the government can ask internet service providers to block sites. Not adhering to the order can land ISPs in jail for a maximum of seven years.
However it is still unclear whether court observations can be a basis for imposing a restriction, which in itself is a subject of a judgment. Particularly when the CJI himself has observed that banning porn could amount to infringement on the right to personal liberty in the same case.
Even if the SC observation is taken as a directive, why is this order still arbitrary?
Simply because government has given no reason for why the sites are being blocked. Also, the order must be uploaded on the Department of Telecom website. Neither of these procedures have been followed so far.
The court is hearing a plea by Indore-based advocate Kamlesh Vaswani, who wants an interim ban on porn till the Home Ministry takes a clear stand on it.
Is there is a precedent to such mass online censorship?
Earlier, governments have issued similar directives to block sites en masse. In 2012, during the North East exodus from other states, especially Karnataka, after ethnic clashes in Assam, the government had blocked 309 sites "for uploading doctored videos and pictures that triggered exodus of northeast people from Karnataka and some other parts".
However, such a blocking is justified given that there was a law and order problem and the government had clearly defined the reason behind its action.
Read More: If you try to watch porn on MTNL, Spectranet connections, you might fail. #AchheDin?
In 2013, the department of electronics and information technology (DEITY) had blocked 78 web pages that contained defamatory content against Arindam Chowdhury's IIPM, based on a court order. Even University Grant Commission pages were blocked.
However with this move, Narendra Modi government will now have the dubious distinction of being responsible for the biggest ever one-time block in India's online history.