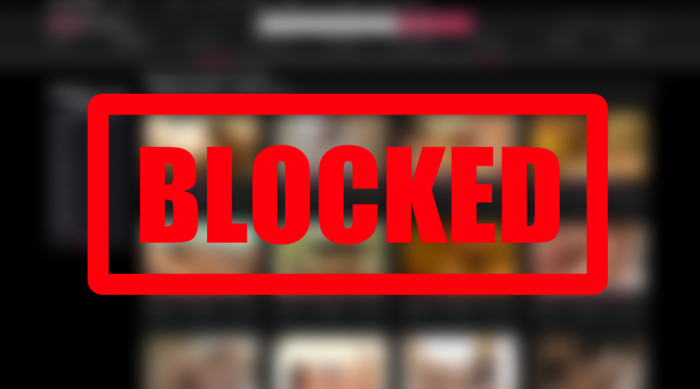 On Saturday, 1 August, many young internet users woke up to some not-so-user-friendly news. On several internet service providers -- including MTNL, BSNL, Hathway, Spectranet -- porn sites, especially those with 'porn' in the URL were inaccessible to the consumer. This came to the attention of several Indians, when a Reddit thread on the matter garnered over 500 comments.
It read: "all the usual ones are just giving blank pages
First Maggi and now porn, this government really cares for bachelors :)"
In fact, Spectranet had banned 11 of the 13 most popular porn websites, Legally India reports.
UPDATE: According to media reports, the Government of India has indeed ordered a block of 857 porn sites. ISPs received a notice from the Department of Telecommunications (DOT) late on Friday, 31 July, ordering the block on the websites of which many appeared to host porn. "That is probably why only few ISPs have blocked these over the weekend," read the Economic Times report. Mint reported that three telecom operators have also confirmed the block.
If true, this is the largest block ever by the DOT. Snehashish Ghosh, lawyer and former Centre for Internet and Society (CIS) India member, tweeted that till date, the largest reported block was of 309 URLs, and those were relating to rioting and communal violence in the North East.
Quick note: Luckily enough, the author has an Airtel connection. So dear Airtel, please don't ban porn.
The case so far
April, 2013: A lawyer named Kamlesh Vaswani, filed a petition in the Supreme Court demanding porn websites be blocked by the Government of India. He wanted the court to ban porn because it leads to "activities like rape, harassment, molestations of women. [sic]"
12 July, 2013: The Court observed: "Since this is not an adversarial litigation as such, it is hoped that all the parties, including the Union of India, will treat the matter with all seriousness and take positive steps to try and contain the menace."
21 April, 2014: The Internet Service Providers Association of India (ISPAI) said that they cannot block such sites and they can only act on the direct order from the government. The Court then asked the Department of Telecommunications if any other department was competent to ask ISPAI to ban porn sites.
August 2014: The matter was taken up by a bench headed by Chief Justice HL Dattu, after the retirement of Justice B S Chauhan. The Union of India had a problem. They were struggling to block pornography sites as when they blocked one, another one popper up in its place.
Justice Kurien Joseph observed that porn sites that were easily accessible were "major reason behind rising sexual abuse of children" and "polluting young minds".
Additional Solicitor General L. Nageswara Rao submitted: "We wish to have some control over the content of social networking sites but the hurdle is that all of them are headquartered overseas and content uploading is done abroad. There are jurisdictional issues. So we are planning to ask these sites to have a server in India too so that we can scan them."
November 2014: The Modi government intended to create a list of porn websites and ask all Internet service providers to block them. "Although porn is legal in other countries, it needs to be viewed in the context of Indian culture and moral obligation towards society," said Telecom & IT Minister Ravi Shankar Prasad.
8 July 2015: The government assured the SC that all possible measures would be taken to block pornography sites. More so, those dealing with child pornography. The petitioner said that "you have not blocked the websites".
The bench, headed by Chief Justice H L Dattu, expressed dejection that not enough was being done and things hadn't moved forward with respect to banning of porn sites. "Such interim orders cannot be passed by this court. Somebody can come to the court and say 'Look, I am an adult and how can you stop me from watching it within the four walls of my room? It is a violation of Article 21 [right to life and personal liberty] of the Constitution.' Yes the issue is serious and some steps need to be taken. the Centre has to take a stand. let us see what stand the Centre will take," Chief Justice of India H L Dattu said.
10 August 2015: Next date of hearing.
All the websites were showing "directory doesn't exist" or simply, a blank page. At first it was thought that the websites were blocked by the ISPs themselves. Later, it was blamed on a 'competent authority'. Finally though, we got the answer. According to Reddit user Seddit12, this is the message that pops up when one tries to access porn, "Your requested URL has been blocked as per the directions received from Department of Telecommunications, Government of India."

A week ago, the Centre told the SC that citizens could not claim 'right to privacy' as a fundamental right. Well, with the case still going on in the courts, all hope is not lost.