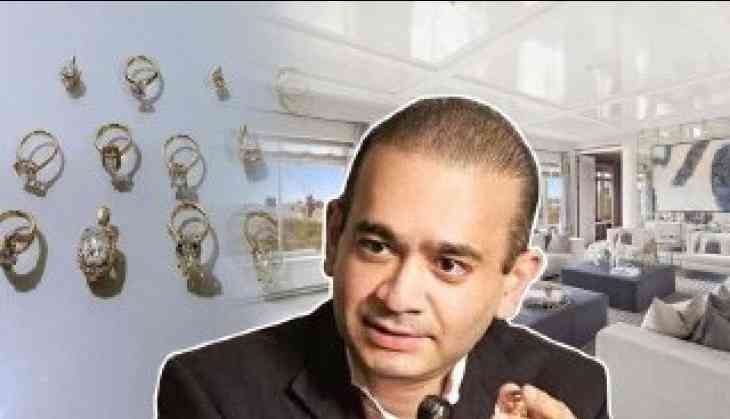 The fugitive Nirav Modi, one of the main accused in the Punjab National Bank scam of Rs 12, 600 crore is wanted in India. In a latest development in the case, the fugitive diamond trader Nirav Modi's properties and bank accounts in India and aboard has been seized by Enforcement Directorate. The ED on Monday said that it has attached assets worth Rs 6.37 billion of fugitive Nirav Modi and his family.
In the assets attacked by ED, diamond-studded rings and gold bangles are some of the assets of celebrity jeweller Nirav Modi. The agency said the properties, jewellery, flats and bank balances are in India, UK and New York among others.
Enforcement Directorate attaches attaches properties and bank accounts to the tune of Rs 637 crore in Nirav Modi case. pic.twitter.com/Gsz6MFWq4O

— ANI (@ANI) October 1, 2018
The Assests of the absconding billionaire have been attached as part of five separate orders issued by the central probe agency under the Prevention of Money Laundering Act (PMLA). A senior official of the agency said that also got issued an Interpol Red Corner notice (global arrest warrant) against Aditya Nanavati, an accused in the same case, on charges of money laundering.
In the multi-crore scam of the Punjab National Bank's Mumbai branch, Nirav Modi and his uncle Mehul Choksi are the main accused. The duo are on run and facing extradition case.
Also read: Meerut assault case: No arrest made week after Meerut assault video went viral; accused cops awarded 'VIP' transfer