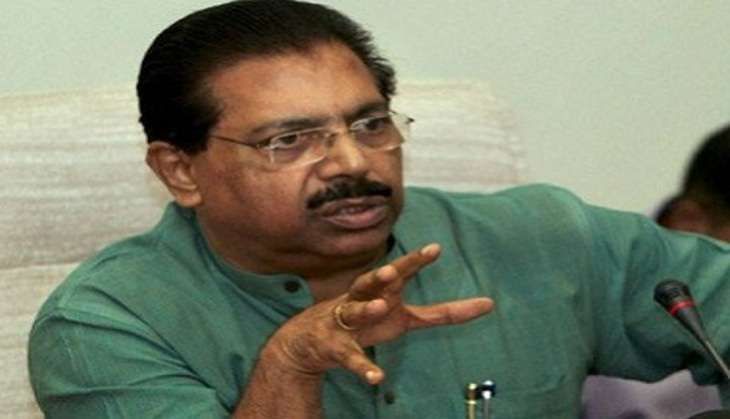 The Congress party on 21 November said that both Prime Minister Narendra Modi and the Bharatiya Janata Party (BJP) cannot claim the high moral ground on battling and neutralizing corruption, as past history indicates that they too were complicit in such acts.
Describing Prime Minister Modi's indirect attack on West Bengal Chief Minister Mamata Banerjee by highlighting the Saradha chit-fund scam as nothing but "political propaganda", Congress leader P. C. Chacko said both he and the BJP are not against corruption, but tolerate and encourage it.
"If the Prime Minister or the BJP or the Centre has any serious complaint against Mamata Banerjee's party (Trinamool Congress), they should have taken proper action against them such as inquiry and taken the people responsible to task. All this they could have done. Without doing anything and without completing the action required, they are simply using this for political propaganda," Chacko told ANI.
Chacko further alleged, "Prime Minister Modi conveniently used this for political allegation and they are not serious about taking action against corruption. Wherever there is corruption, the BJP's role is also there."
"We have Saradha scam (in West Bengal), the Vyapam Scam in Madhya Pradesh, or the scam where the Rajasthan Chief Minister is involved, but none of these serious allegations came up during Modi's two-and-a-half-years period and never a serious or prompt action was taken by this government. So, they are not against corruption they tolerate corruption and they encourage corruption," he added.
In an indirect reference to Mamata Banerjee, who is opposing the demonetisation drive, Prime Minister Modi said that politicians under whom chit-fund scams prospered are now raising a finger at him even as the decision was not taken to trouble anyone but to safeguard the future of India's youth.
"Many people who had invested in chit funds lost their lives and politicians under whom the scams prospered are now raising a finger at me. The nation knows well that crores of poor people had invested in the chit funds. I know those people who are raising their voices against me," said the Prime Minister, while launching the 'Pradhanmantri Grameen Awas Yojna', an ambitious housing scheme for rural poor, in Agra, Uttar Pradesh, on Sunday.
Banerjee had on Thursday asked the Centre to roll back the demonetisation decision in three days or face intensified protests.
"If this decision (demonetisation) is not taken back in three days, we will intensify our protest. Today, they announced that only Rs. 2,000 can be exchanged and not Rs. 4,000. What is going on in their heads? If the people are suffering, who would protect the Constitution? So, I approached President Pranab Mukherjee. If vegetable mandis are shut, what will people eat - diamond or ATM card," Mamata asked, while addressing a rally of traders, farmers and labourers at Azadpur Mandi here last week.
Saying that demonetisation will push the country backwards by 100 years, Mamata added that a crisis of this proportion had not been seen even during the Emergency (1975-1977).
"We work according to the Constitution. You ( Narendra Modi) have broken the Constitution. This situation has never taken place in the Emergency. We will support you in your fight against black money. Our fight is not based on ego. If you snatch the rights of the common people, it will bring an epidemic in the nation," she added.
--ANI