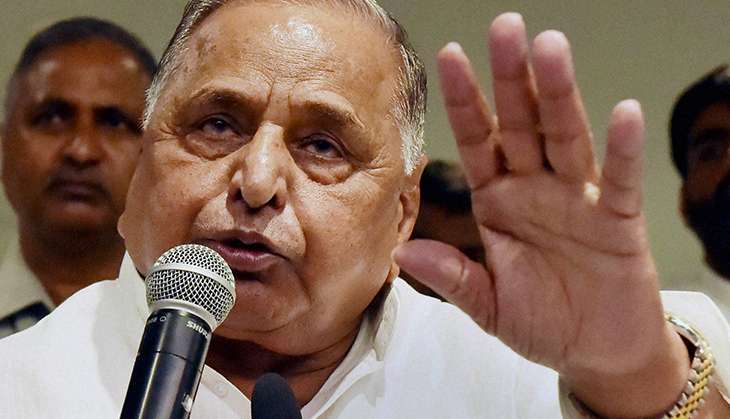 On 10 November, Samajwadi Party chief Mulayam Singh Yadav accused the Prime Minister Narendra Modi led-NDA government of imposing 'emergency' without sending people to actual jail.
"Narendra Modi government has slapped emergency without sending people to jail and BJP only cares about elections, not the problems faced by common people," he said.
"The government has spread anarchy in entire country, common man is not even able to buy daily products," he added.
Also Read: Scrapping high-value notes: Deposits above Rs. 2.5 lakh to face tax, penalty of 200% on mismatch
Congress vice-president Rahul Gandhi had earlier asserted that ordinary people in the nation have been thrown into chaos, and asked Prime Minster Modi as to how replacing 1000 rupee notes with 2000 rupee notes makes black money hoarding harder.
Expressing his ire on Twitter, Rahul said that this step was a testimony of how little the Prime Minister cared about the ordinary people who included farmers, shopkeepers and housewives.
Also Read: Demonetisation program: Read to end your confusion, especially those who have undisclosed cash
The Prime Minister has said the notes in circulation can be exchanged at banks till 30 December, adding that some concessions will be allowed for use of these notes at hospitals and crematoriums, and to buy air, rail and bus tickets till 11 November.
But the short notice sparked concern among people who then formed long queues outside ATMs across India, attempting to withdraw smaller bank notes.
A majority of citizens, including Dalal Street experts have lauded the government's demonetization of Rs. 500 and Rs. 1,000 notes.
However, the move is expected to hit many sectors such as real estate and jewellery, where cash transactions are widespread.
Sectors like real estate and jewellery that use more of black money will take a big knock after Prime Minister Narendra Modi's massive crackdown with the withdrawal of Rs. 500 and Rs. 1,000 notes.
Real estate stocks have taken a pounding in early trade as the sector is expected to feel the heat of the government's move.
Also Read: PM Modi's demonetisation program nothing but a political gimmick: Tripura CM Manik Sarkar
Chief Economic Advisor Arvind Subramanian said the decision by the government would see reduction of wealth as it would lead to transfer of unaccounted wealth and help the government to spend in public sector projects.
"It should be seen as a transfer of this unaccounted wealth from private sector to Government and public sector, which will boost economy," Subramanian said.
--ANI