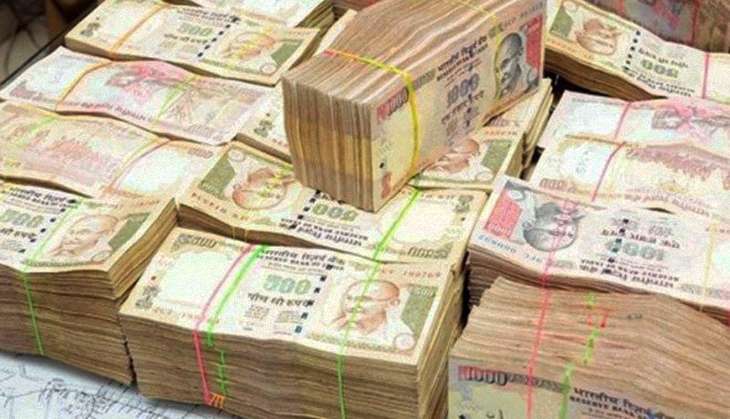 After Prime Minister Narendra Modi announced the demonetisation of high-value currency notes on 8 November, India saw a state of panic in every lane and corner of the country. With very few low-value currency notes, and no banks and ATMs working people sat inside their homes waiting for banks and ATM booths to reopen.
People remained confused, unable to understand how this bold step by Prime Minister Narendra Modi would culminate in reality. Little help coupled with added confusion, thanks to Whatsapp messages and other such sources of unverified information did not improve the condition.
Also Read: This is how Indians are making money from the currency ban

On 10 November, banks opened up to witness long queues of people waiting to deposit their Rs 500 and Rs 1000 notes.
Here's what one should know to face less trouble and get hands on notes which are legal tenders (coins or banknotes that must be accepted if offered in payment of a debt):
Also Read: Rs 1,000 notes to be introduced with new security features

1. Where can I go to exchange the notes other than banks?
You can exchange your notes at all Issue Offices of RBI and branches of commercial banks/RRBS/UCBs/State Co-op banks or at any Head Post Office or Sub-Post Office.
2. Banks will remain open on Saturday and Sunday as well
Don't be in a hurry and waste your time standing in queues if you have enough of legal tenders to keep your days smooth. Banks are being very cooperative in order to help people. Visit on a Saturday or Sunday without missing your office. Moreover, one can exchange their old Rs 500 and Rs 1,000 notes till 30 December 2016. There is enough of time.
3. Only upto four thousand rupees can be exchanged
Don't be under any misconception, you can only come out with Rs4,000 as an exchange amount. Though there is no limit on deposits.
4. How much cash can I withdraw against cheque?
Against a cheque or withdrawal slip you can withdraw up to Rs10,000 in a day but not more than Rs 20,000 in a week. This includes withdrawals from ATM booths. The limit will be held up to 24 November 2016.
Also Read: Scrapping of high-value notes: Deposits above Rs. 2.5 lakh to face tax, penalty of 200% on mismatch

5. For those who have some undisclosed cash!
Cash above Rs. 2.5 lakh deposited in banks following the scrapping of Rs 500 and Rs.1,000 notes could attract a tax and a 200% penalty in case it is disproportionate to the account owner's income, the government has said.
The banks have been asked to keep the details of PAN card of people depositing such large amounts over the 50-day window till 30 December.
Similarly, jewellers have been told to keep PAN details of people buying jewellery via cash. Action will be taken against them in case of non-compliance.
Also Read: Former Indian Army soldiers residing in Nepal praise India for OROP gesture

There will be some commotion in public for a few more days. Keep yoursef updated with more information available on the GOI website and Reserve Bank of India website at www.rbi.org.in.