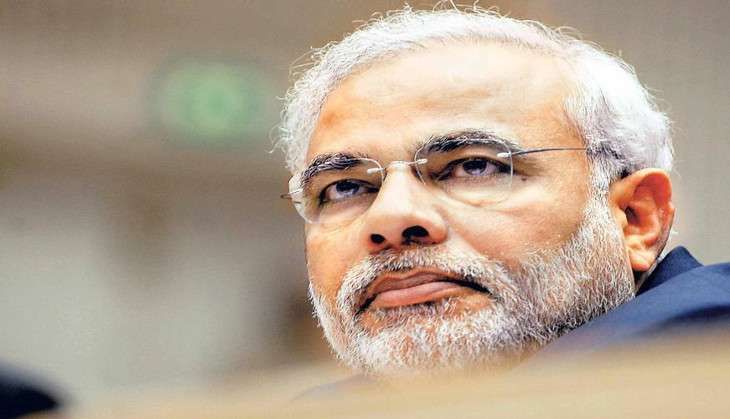 Prime Minister Narendra Modi will embark on a four-nation tour to Mozambique, South Africa, Tanzania and Kenya on 6 July. The visit is aimed at shoring up economic ties, firm up maritime security and counter balance China's growing influence in the resource-rich continent.
On the first leg of his visit, the Prime Minister will reach Maputo, the capital Mozambique, early on 7 July.
He will be the first Indian Prime Minister to visit Mozambique in 34 years.
The Prime Minister will meet the Mozambique president Filipe Nyusi, and will also visit the Mozambique parliament.
In the later part of the day, he will interact with local students who studied in India and Before leaving Maputo, the Prime Minister will attend a reception organized by Indian Diaspora.
Indian High Commissioner to Mozambique Rudra Gaurav Shresth told the media that the successful India Africa Forum summit, which was hosted by India in October, was the event which signalled Africa is really important for Indian foreign policy. and the present visits are continuation of the interest that New Delhi expressed during the summit.
Shresth also mentioned that, the signing of Memorandum of Undertakings (MOU's) on Government to Government Purchase of Pulses and on Civil Aviation Co-operation will be taking place during the official meeting.
He further stated that the MoU on purchase of pulses will help Mozambique boost its agriculture production and India will be able to meet shortage of pulses in the country.
Apart from the agriculture and food, deepening cooperation in areas of hydrocarbons, maritime security, trade and investment will also be major focus areas of the Prime Minister visit.
Mozambique is the third-largest exporter of natural gas, after Qatar and Australia, and a number of Indian companies, including ONGC, have invested heavily in the hydrocarbons sector in this country.
One fourth of Indian Investment in East Africa is in Mozambique.
The Trade with Mozambique has gone up 5 fold in last 5 years and presently stands around 2 billion dollars per year, and India till now has extended around 640 million dollars as line of credit (LOC) to this country alone out of its total LOC of 2 Billion dollars to Africa.
Culturally also India shares historic relationship with Mozambique, as the Portuguese, the colonial masters of Mozambique ruled it for more than 200 years from Goa.
--ANI