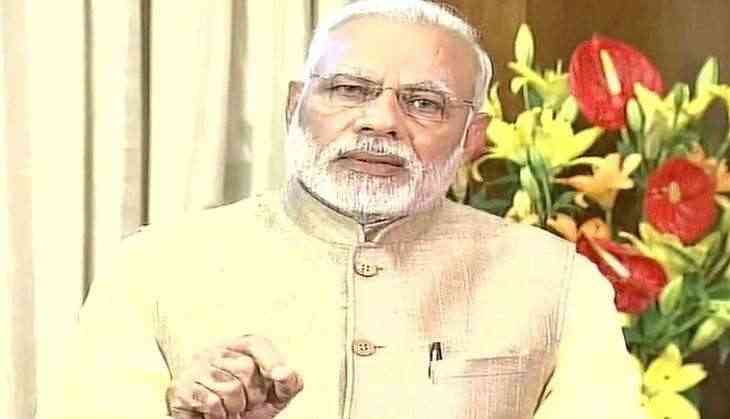 Prime Minster Narendra Modi on 26 may said that the Dhola-Sadiya bridge will bring economic change in the northeast region and it will be named after renowned singer Bhupen Hazarika.
He was addressing a public rally after inaugurating the country's longest river bridge, the Dhola-Sadiya bridge in Tinsukia district. The Dhola-Sadiya bridge connects Assam with Arunachal Pradesh.
"We have decided to name the bridge after Bhupen Hazarika, the son of Brahmaputra and Assam's voice," said PM Modi.
He said the bridge will bring economic revolution in country.
"This bridge will not only save time and money but also bring about an economic revolution in country," said PM Modi, adding that this will open new avenues for the opportunities.
The 9.15 km-long bridge built over the Brahmaputra River will reduce travel time between Assam and Arunachal Pradesh by at least four hours.
The Prime Minister said that the Centre and the Bharatiya Janata Party (BJP) led Assam government was committed to connect whole of northeast with India and whole northeast with India.
"The works which were not being done in 15-20 years are now being completed very fast. Within one year of BJP rule in Assam, the state is getting rid of a lot of problems," he said.
He further noted that Assam would have gotten the Dhola-Sadiya bridge much earlier had Atal Bihari Vajpayee Government returned to power in 2004.
"In 2003, one of our MLAs Jagdish Bhuyan wrote to Vajpayee ji requesting for such a bridge. He approved. Then soon Government at Centre changed and the work on the bridge kept on getting delayed," said the Prime Minister.
Prime Minister Modi will also lay the foundation stone of the proposed Indian Agricultural Research Institute (IARI) at Gogamukh in Dhemaji district and the All India Institute of Medical Sciences ( AIIMS) at Sarusajai in Guwahati.
-ANI