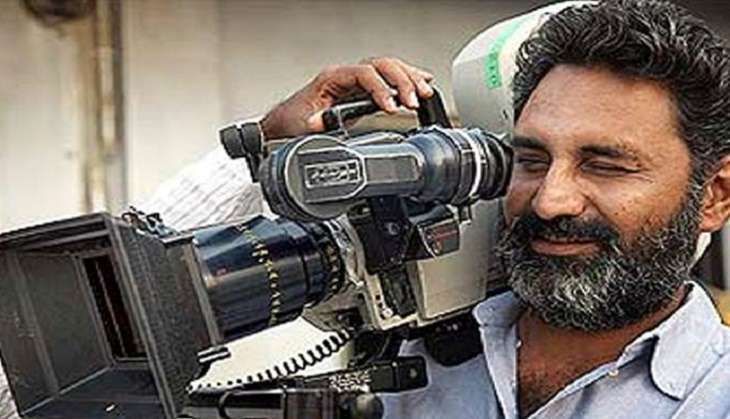 Peepli Live co-director Mahmood Farooqui was today convicted by Delhi Saket Court for raping a 35-year-old American woman in 2015.The quantum of sentence will be announced on 2 August.
Farooqi was arrested in 2015 by the Delhi Police on charges of rape. Reportedly, he had presented himself to the Delhi Police once he got to know that a complaint has been filed.
The incident involving sexual assault, according to the victim, a Phd in Hindi from the University of Columbia, happened on the evening of March 28 at the residence of the accused where he had invited the victim along with other friends.
According to reports, they got acquainted through another common friend. The victim had been in India since June 2014, for her research work and had visited Farooqui's house multiple times before the evening the incident is said to have taken place. Reports say that victim claims to have told the common friend, Danish Hussain, after the incident.
However, the victim filed the complaint only on June 19, 81 days after the incident took place and two weeks after she had already been in the US. As per reports, the victim claimed that she was afraid of the consequences of filing a complaint.
During the trial, the defence counsel had also reportedly argued how the victim, in her emails to the accused after the incident showed intimacy and attraction towards him. The counsel also claimed that the content of the text messages sent by the victim to the common friend do not contain any mention of the assault. The defence counsel reportedly said that they just showed that the victim was irritated over something.
Farooqui, historian and author of Besieged: voices from 1857 Delhi, is married to director and screenwriter Anusha Rizvi, who directed the 2010 satirical comedy film 'Peepli Live. Farooqui was the writer and co-director of the critically acclaimed film produced by actor Aamir Khan.
Farooqui, who is also credited for reviving the lost artform of Dastangoi, (Urdu storytelling) is a Rhodes scholar with degrees from Oxford, Cambridge, and Delhi's St Stephen's College. He is an alumnus of the prestigious Doon School.