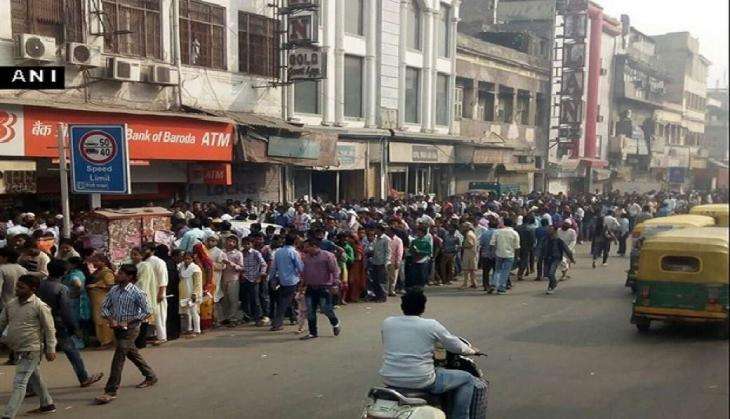 Confusion prevailed on 1 December, the first payday since the 8 November demonetisation announcement, as people scrambled to get their hands on the salaries that had been credited to their accounts.
The Reserve Bank of India announced on 30 November that the government was prepared to handle the payday cash rush. However, according to reports, bank officials have admitted that many branches are low on supply of Rs 500 and Rs 100 notes.
"The situation will not change much from our side even if it is salary day because there is not enough cash in bank branches or ATMs. The situation will only improve once Rs 500 notes come into circulation and it will take days before that happens," the Economic Times quoted a bank official as saying ahead of payday.
Commenting on the payday cash crunch, another bank official told the daily that banks are only getting around 20% of the daily cash that is required in order to get the entire ATM network of the country up and running again. Under the supervision of the ATM taskforce, over 1.5 lakh ATMs have already been tweaked for the new series notes but are running dry due to lack of adequate supply of cash from the RBI, the official said.
"Payday worries are overdone. The scarcity of currency is also because people are hoarding cash that was earlier easily circulated. Consumption spending has seen a sharp fall and if money gets stuck with the people and does not come back to the banking system, how will banks recirculate the currency?" ET quoted a former RBI official as saying.
However, State Bank of India Managing Director Rajnish Kumar told NDTV that the SBI is ready for the cash rush. He also said that the SBI has been disbursing Rs 6,000 crore in cash every day since the note-ban announcement.
"Out of this Rs 1,800 - 2,000 crore is through ATMs and the rest is through branches, cash at Post offices, mobile etc," Kumar was quoted as saying.