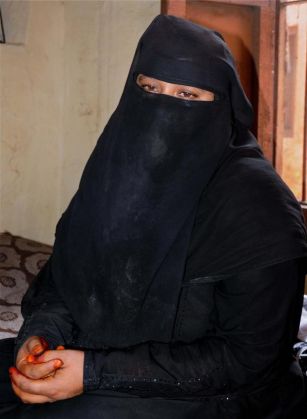 A woman travelling from Pakistan on the Samjhauta Express was arrested on 30 July from Jalandhar railway station by the Government Railway Police (GRP) for allegedly travelling without a passport.
GRP officials said that Chanda, whose husband's name is Salman Khan and who resides in Karachi in Pakistan, had boarded the train from the Atari border.
Questioned by officers, Chanda apparently made contradictory statements, and is now being questioned further.
Mystery woman
The Jalandhar Police have not been able to ascertain the exact identity of this woman. An officer said she appears to be from Karachi, but she says that she had boarded the train from Lahore.
The Samjhauta Express does not normally stop at Jalandhar. But it was stopped there by the police after they were informed by officials from Atari that a mystery woman had boarded the train.
When questioned, she said she was on her way to Delhi. When asked why, she said she wanted to visit a religious shrine. However she was unclear about which shrine she wanted to visit.
Alert after Gurdaspur attacks
After the Gurdaspur attack, the Punjab police are taking no chances. The situation is being monitored constantly, and intelligence alerts suggest infiltration attempts from Pakistan.
On 30 July, an unidentified object was found near the Gurdaspur bus stand. However, it turned out to be nothing suspicious.
Security in Punjab has been shaken up following the Gurdaspur attack. There have been warning signs of a revival of militancy and the Punjab administration would want to prevent that at any cost.
(with inputs from PTI)