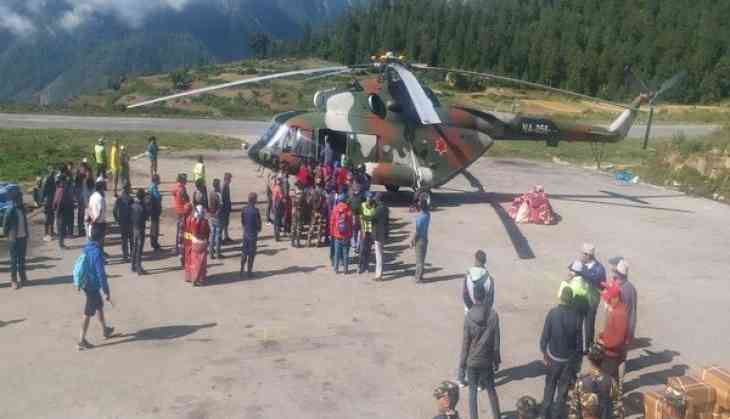 Scores of pilgrims stranded in Simikot of Northern Nepal has been flown out to lower regions with the improvement in the weather, the Indian mission to Nepal informed.
"The condition is all well now. Most of the pilgrims stranded there were evacuated yesterday (Tuesday)," Pranav Ganesh, First Secretary of Indian Mission to Nepal, informed ANI without giving further details.
This is the second time when the Indians on Kailash- Mansarovar pilgrimage got stuck in Nepal's high altitude because of the adverse weather conditions.
As many as 200 pilgrims returning from Kailash Mansarovar Yatra were stopped in Simikot as the flights linking Simikot-Surkhet-Nepalgunj halted due to harsh weather.
A similar incident took place last month in the Himalayan district of Nepal. Around 1500 Indian pilgrims got trapped due to the bad weather and later were rescued after a span of seven long days.
--ANI