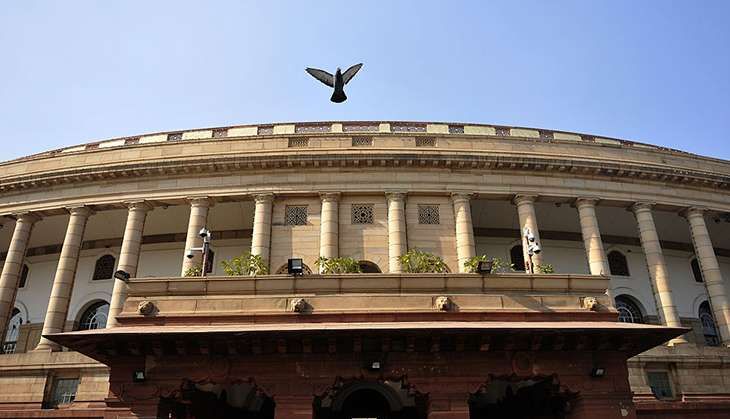 Opposition members in Lok Sabha today took the government to task over its "failure" to check rising cases of atrocities against Dalits, with some members seeking a ban on 'right-wing' cow vigilante outfits saying the SCs and STs were living in "deep sense of fear".
Participating in a debate on attacks on Dalits, the members focused on the poor conditions of these downtrodden sections across the country, with KH Muniyappa (Cong) alleging that in Gujarat, the attacks on them have a reached "a level never seen in history". Initiating a debate on the issue, PK Biju (CPI-M) spoke about the overall poor conditions of Dalits and cited figures to argue that they were denied equal rights despite the Constitution promising all citizens same rights.
Every day, three Dalit women are raped and every 18 minutes a crime against Dalits occur, he said, adding that over 37.8% of students from the community sit separately in government schools while over 24.5% of them are not allowed to enter police stations. Referring to Prime Minister Narendra Modi's statement against cow vigilante groups, Biju demanded action against these outfits and not remain confined to words alone.
Muniyappa and Bhartruhari Mahtab (BJD) sparred for a while when the Congress leader targeted the BJD government in Odisha over the recent killing of tribals in Kandhamal. Defending his party, BJP's Udit Raj said no one but the system was responsible for the atrocities on Dalits. "People are encouraged (to attack Dalits) as cases remain pending in courts for years on," he said, adding that the debate should not get entangled in a war between BJP and Congress or BJD.
He used the opportunity to attack BSP chief Mayawati saying under her rule several attacks took place against the community and her government did little to defend reservation in promotion policy in the Allahabad High Court. He also said the conviction rate under the Prevention of Atrocities Act varies from 2-8% which was very poor.
Raj also took on the AAP government in Delhi saying it has not set up a vigilance committee to assess the progress made in cases relating to atrocities on Dalits. Saugata Roy (TMC) asked Home Minister Rajnath Singh to ban VHP and 'gau raksha dals' saying in the name of cow protection, they were targeting Dalits and Muslims.
Taking potshots at BJP, he also questioned why the Prime Minister had only referred to Dalits in his recent statements and made no mention of Muslims. He said it took Modi 26 days to speak out against Dalit atrocities after the Una incident.
"Enough with Hindutva. You have come to power. Now is the time to wipe the tears of Dalits," he said amid protests by BJP members who questioned why the TMC member named VHP and RSS in his statement. Roy said while Modi has become the Prime Minister and was holding a responsible position, his followers were indulging in cow vigilanteism. He also questioned the "time lapse of nine days" by then Gujarat Chief Minister Anandiben Patel in visiting Una after Dalits were beaten up there by the so-called cow vigilantes.
Bhartruhari Mahtab (BJD) said the conflict was growing among Dalit community and the society cannot be brought together by force. "Conflict is growing as Dalits demand for justice. Constitution provides for equality but the society does not accept it," Mahtab said, adding that atrocities against Dalits have been growing day by day in last 10 years.
No political party has taken upon themselves to bind the society together and a number of parties are surviving by dividing the society either on the basis of society or caste, Mahtab said.
-PTI