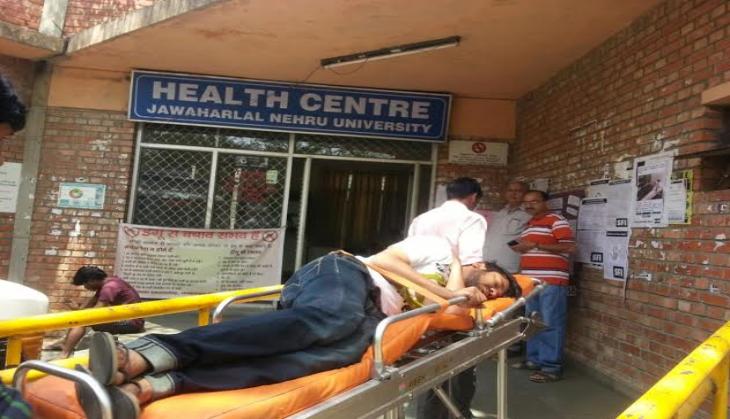 Given that Union HRD minister Smriti Irani has often referred to university students as 'children', JNU students' union president Kanhaiya Kumar wrote an open letter to her on Mother's Day on Sunday, addressing her as the "self-declared mother of all varsity students".
He said his letter was prompted by a collage of images sent to him by a friend that features Rohith Vemula, Mother India, Mother Ganga, Mother Cow and Irani speaking in Parliament, according to The Telegraph.
The letter said: "Today a friend sent me this image and asked how under Mr Modi's regime - where besides our own mother, we also have Mother Cow, Mother India, Mother Ganges and Mother Smriti - could Rohith die? I am asking you this because I have no answer. The same anti-national friend also said that Mother Smriti's ministry sent several letters to punish Rohith and was also responsible for withholding Rohith's fellowship for seven months.
"In a great country like India, can a mother drive her child to suicide? Can a mother accept punishments on her children based on doctored videos and a biased probe? Your children... are asking you this question.... The friend who sent this image calls you the 'anti-rational mother of anti-nationals'."
Trouble began in central universities across India in January, when Dalit scholar Rohith Vemula of Hyderabad University committed suicide. This led to protests at universities across the country, which were aggravated when on9 February, JNU students organised a commemorative meet for Afzal Guru who had been hanged for his role in the 2001 Parliament attack. JNU students Kanhaiya Kumar, Umar Khalid and Anitban Bhattacharya were arrested for sedition.
Though they are now out on bail, an internal JNU panel recommended punishment for students who had been part of the 9 February event. Three JNU students were rusticated, two suspended from hostels, 14 fined and two academics debarred from the campus, even though both student and teachers' unions said the investigation was not representative.
JNU students have been on a hunger strike against the punishment for 11 days. They were joined in their hunder strike on Sunday by teachers who will refuse food in relays over the coming days, as well as mothers of students on campus and even off campus who believe the university and the sedition charges were too harsh.
Kanhaiya's letter wished Irani "a happy Mother's Day on behalf of all university students" and said that "we are trying hard to study in the warmth of your motherly love. Under your reign, we are learning how to study despite police canes and hunger".
"It is a mother's duty to teach her children to call a spade a spade and raise their voice against injustice. That's why several mothers of JNU have come out to encourage their children on hunger strike today. These even include an 80-year-old mother in a wheelchair. We are waiting for you."
At least 13 students continue to fast, though three, including Kanhaiya, were admitted to AIIMS for varying durations.
On Sunday, Umar Khalid was admitted to AIIMS with severe stomach cramps. "Umar has vowed not to take glucose and continue the strike," his friend Anirban Bhattacharya said.
Anant Narayan was discharged from AIIMS after being admitted there for a chest pain. He is back on the hunger strike.