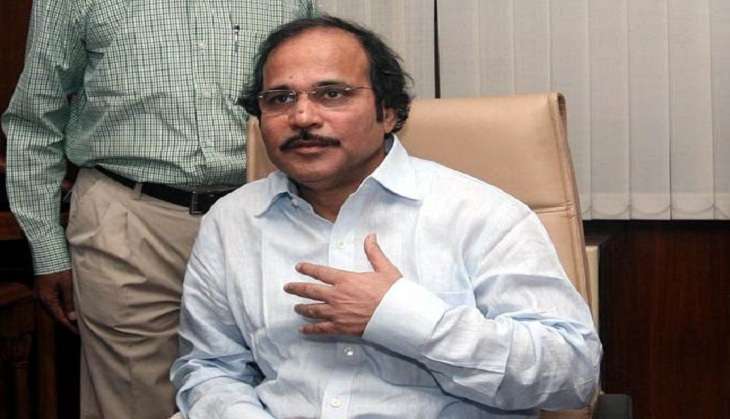 Ruling out the possibility of the Congress joining hands with Chief Minister Mamata Banerjee's Trinamool Congress to combat the inconveniences being caused by the recetly implemented demonetisation programme, on 15 November West Bengal Congress Chief Adhir Chowdhury, said that there can be associations with the "Saradha and Narada scam" tainted TMC.
"We are also against black money. But we feel that there is a problem in the hasty procedure that has been adopted. Common people are suffering. Congress has opposed the decision and will protest against it. But in no way will the party in Bengal join hands with Saradha and Narada scam-tainted TMC," he told reporters.
Also read - Mamata Banerjee appeals to opposition leaders to launch joint campaign against demonetisation
Chowdhury said Banerjee's opposition to the Centre's decision against black money was nothing but a "well-scripted drama to fool masses".
"We would ask her to stop this drama and mock fight against the Centre's decision. We are ready to listen to lecture on black money from any other political party but not TMC, many of whose leaders are accused in Saradha and Narada scam," he said.
"Those who themselves are running a corrupt government can not talk against black money. Eighty per cent of the FICN is routed through West Bengal, all this has happened because of the patronage of TMC leaders in border areas. She (Banerjee) should concentrate on stopping cattle smuggling," the Congress leader added.
When asked about Banerjee trying to create a national front against NDA-led Centre, the state Congress president said, "Mamata Banerjee is dreaming about national politics. But I would advise her to stop. Infact, she should take lessons from her past experiences. Leaders like Rahul Gandhi and Sonia Gandhi are there to lead this opposition front."
Upping the ante against BJP, the Chief Minister had on Saturday said that she was not averse to working with arch rival CPI(M) and other parties like Congress, SP, BSP to fight against the "anti-people" Modi government which has imposed an "undeclared emergency".
Also read - BJP leader snubs Mamata, dub her 'cheerleader of all anti-social elements'
She is also scheduled to meet President Pranab Mukherjee this week over the Centre's demonetisation move.
On being asked about Congress leader Ghulam Nabi Azad convening a meeting of opposition parties, including TMC to prepare a strategy to attack BJP in the upcoming Winter session of Parliament, Chowdhury said floor coordination with all opposition parties was a part of Parliamentary democracy.
"Floor coordination is a part of Parliamentary democracy. Coordination among opposition parties keeps on happening. But TMC has not coordinated with the opposition parties when there was an uproar in Parliament on Vyapyam scam and Lalitgate issue last year," he added.
--PTI