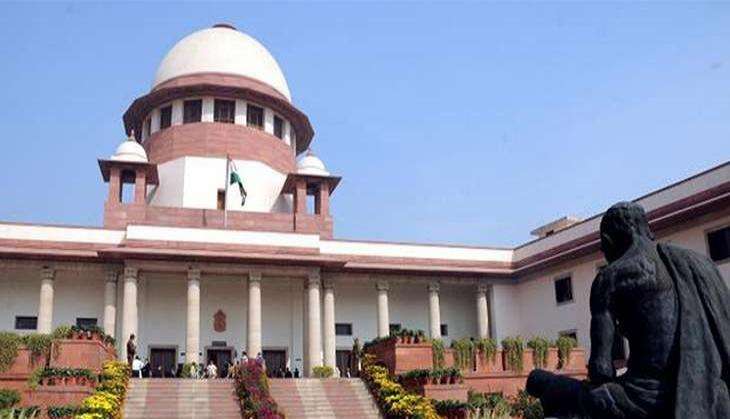 The Supreme Court will on 11 November hear an appeal filed by the December 16 Nirbhaya gang rape convicts, who have moved to top court challenging their death sentence.
The death sentence of four of the convicts- Akshay, Vinay Sharma, Pawan and Mukesh was upheld by the Delhi High Court.
They had challenged their death sentence awarded by the Delhi High Court in the Supreme Court.
Also Read: Not My President: Anti-Trump protests on the second night continue across America

In the last hearing on 7 November, the top court' amicus curiae in the case, Raju Ramachandran, has asked the apex court to set aside the death penalty awarded to the accused.
In his written submissions, the senior advocate listed six fundamental errors committed by the trial court while awarding death sentences, including not taking the mitigating circumstances of the accused persons into consideration and not hearing them in person on their punishment.
Amicus curiae refers to someone who is not a party to the case but volunteers to offer information on a point of law or some other aspect of the case to assist the court in deciding a matter before it.
Also Read: At least 2 killed, 100 wounded as powerful Taliban truck bomb strikes German consulate in Afghanistan

The top court had on April 4 begun final hearing of the convicts' appeal almost two years after staying their execution.
Two of the four death-row convicts had written to Chief Justice T S Thakur and Justice Deepak Misra, stating that they do not approve of the defence counsel appointed by the court to argue their case before the top court as they had given statements against them to the media in the past.
The trial court had in September 2013 awarded death sentences to the convicts. Six months later, the Delhi High Court upheld their conviction and sentence. All the convicts moved the apex court in 2014, which stayed their execution. Six people, including a juvenile, had brutally assaulted the woman in a moving bus in South Delhi.
Later, the accused threw out the victim and her male friend at an isolated spot. She died in a Singapore hospital on 29 December, 2012, triggering nation-wide protests that resulted in giving more teeth to laws related to rape and other forms of sexual harassment.
-ANI