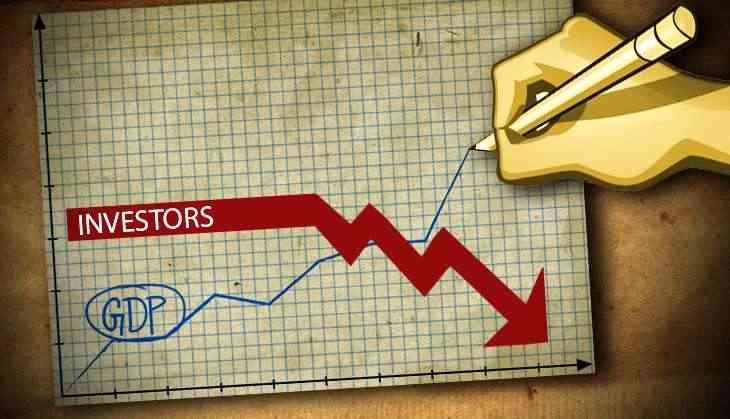 In an attempt to undermine the achievements of the UPA government, the BJP has again changed the metrics to calculate the GDP, which has lowered the growth rate of the UPA era.
After receiving taunts from the ruling BJP, the Congress has now attacked the BJP government for hiding their ineffective and under-development and accused PM Narendra Modi and Finance Minister Arun Jaitley of "malicious and fradulent jugglery" to keep a shadow over the poor economic growth.
As per the data released by the Central Statistical Office, the highest growth rate projected or reached under the UPA government is shown to be 8.5% in 2010-11, which is quite low than the original estimate of the then UPA government, 10.3%
National Institute for Transforming India Vice Chairman Rajiv Kumar believes that the recent methodological changes and with the help of latest data sources, the statistics of growth have changed. He said that "The government had no intention to mislead or do something purposefully which did not reflect the reality," as reported by the NDTV.
After criticism from the Congress, the BJP took to twitter and wrote, "Congress and P Chidambaram's only argument that our growth was better than yours stands demolished when brought on par, basis GDP growth measured by new series, over the UPA and NDA eras."
Earlier, Former Finance Minister P Chidamabarm has, in a series of tweet criticized the step by the government and even went on to say that it is a "bad joke." He tweeted, "Niti Aayog's revised GDP numbers are a joke. They are a bad joke," adding that "Actually they are worse than a bad joke. The numbers are the result of a hatchet job."
Also read: Harsimrat Kaur takes a jibe at Navjot Singh Sidhu and says, 'more love and respect for Sidhu in Pakistan than
Niti Aayog's revised GDP numbers are a joke. They are a bad joke.

— P. Chidambaram (@PChidambaram_IN) November 28, 2018