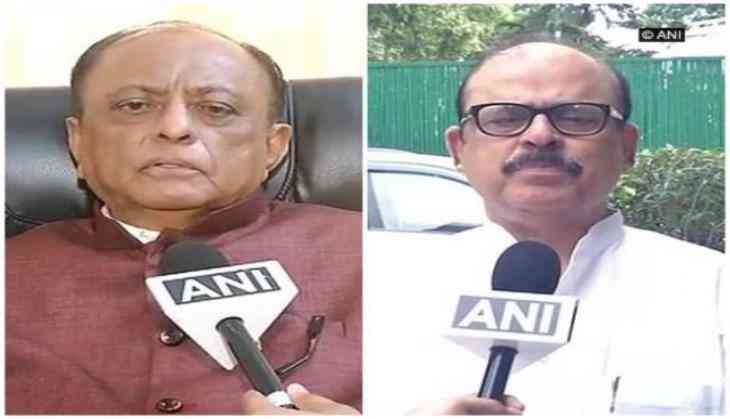 Nationalist Congress Party (NCP) leaders on 11 August criticized Janata Dal (United) (JD (U)) for taking digs at their president Sharad Yadav.
NCP leaders Tariq Anwar and Majid Memon said the comments made by the JD (U) were unwelcome and disrespectful towards the veteran politician.
NCP leader Tariq Anwar said Sharad Yadav must be respected for occupying the post of party president.
He said, "He is the founder of JD (U). Passing any such comment on him isn't suggestible. His ways and methods are right and need to be respected."
Echoing his fellow NCP leader's views, Majid Memon said the JD (U) is suffering because of a civil-war within the party.
He said, "JD (U) is almost tottering because Nitish and Sharad are at loggerheads."
He concurred with Yadav's views on Nitish and said, "Sharadji correctly said that the mandate that was sought a couple of years ago was against the BJP, and therefore, joining the BJP midway is nothing more than betrayal."
Earlier, on the first day of his three-day 'Jan Samvad' programme in Bihar, Yadav claimed that Nitish "broke the trust of eleven crore people by aligning with the BJP."
"In my entire political career and after independence I have no other example of two political parties with different ideologies and manifestos fighting against each other in elections and then joining hands after 20 months," he said.
Reacting to his jibe, JD (U) spokesperson K.C. Tyagi said the statement made by Yadav was objectionable and cautioned him not to cross his limits.
"The political language being used by him is very objectionable and uncomfortable for the Nitish Kumar and the Government (of Bihar)," he said.
During his three-day Jan Samvad Yatra, Yadav will meet the people of Bihar to discuss the repercussions of the withdrawal of the grand alliance in the state.
-ANI