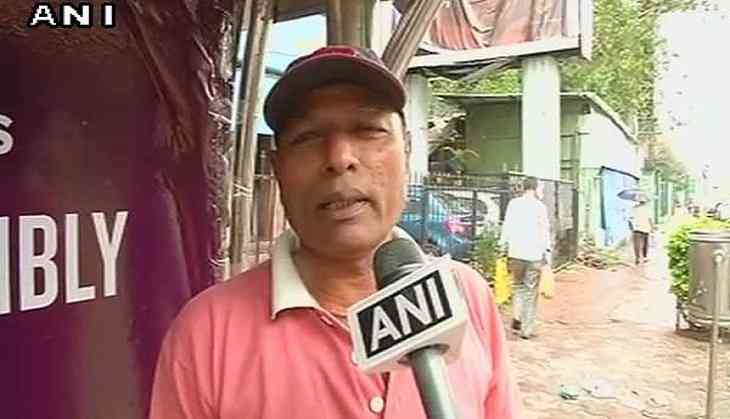 Brihanmumbai Electric Supply and Transport (BEST) under the banner of Kruti Samiti, an association of BEST unions launched an indefinite strike in Mumbai on August 7 . As a result Mumbaikars faced problems commuting on 'Raksha Bandhan'.
Unhappy with the irregular payment of salary ,around 3800 buses went off. Around 36,000 workers of state's run transport buses joined the strike making it completely non-functional.
All nine unions of the 36,000 employees have supported the decision. The BEST buses are parked in their depots.
Commuters are angry as BEST strikes on 'Raksha Bandhan' . Moreover, online cab aggregators such as OLA or UBER are in demand because of the stike. Rickshaw,Auto are charging extra amount for the same.
"It is difficult as it wasn't informed . We could have planned something earlier to go to office." Told Kripa, a commuter to ANI.
"I have been travelling by BEST bus for many years, this is very inconveniencing specially on Raksha Bandhan " another Commuter on BEST strike.
The BEST employee said that the salaries should be timely paid and the the union is adamant to get their demands accepted in writing.
"Three days time was given to Ministers and BMC to call off the matter and end the strike,but they din't do anything worthwhile. We will end the strike only when Mumbai will render a written acceptance of their demands."BEST employee Rajesh Jaisingh told ANI.
Maharashtra's Chief Minister Devendra Fadnavis along with his ministers will meet BEST and BMC management employees to resolve the matter.
"It is the responsibility of the Mahanagara Palike to give us a written acceptance of our demands. We are fighting for our rights. We work day and night; we must be entitled to our salary. We will protest if a written acceptance is not given to us," BEST Workers' Union General Secretary Shashank Rao told ANI.
Today in morning the union had meeting with the Mumbai Mayor, who has assured them to accept their one of the important demands to get the employees their salary on 10th of every month.
However, the union is adamant to get their demands accepted in writing.
-ANI