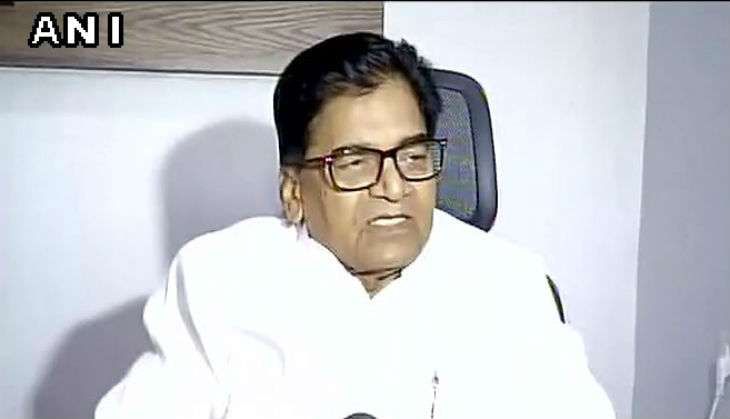 Ram Gopal Yadav, who was expelled from the Samajwadi Party on Sunday, backed Uttar Pradesh Chief Minister Akhilesh Yadav on 25 October, saying that SP Supremo Mulayam Singh Yadav is jealous of his son, Akhilesh.
"The comments praising Amar Singh are nonsensical. Mulayam singh is jealous of Akhilesh Yadav as Akhilesh is more popular," he said while addressing the media on Tuesday.
Also Read:I will abide by Mulayam Yadav's decision: Shivpal Yadav
Ram Gopal was expelled from the party for six years, following allegations that he was colluding with the Bharatiya Janata Party.
Mulayam Singh Yadav on 24 October openly attacked his son and supported his brother Shivpal Yadav along with Amar Singh. Akhilesh had sacked Shivpal from the UP Cabinet on Sunday along with three other ministers - Narad Rai, Saiyyada Shadab Fatima and OP Singh.
Also Read:Akhilesh Yadav a fantastic Chief Minister but not mass leader yet, says Amar Singh
Attacking Amar Singh, Ram Gopal said, "I am not under pressure from CBI. Mulayam's statement is nonsense... He should have thought before making such a statement that Amar singh managed the CBI."