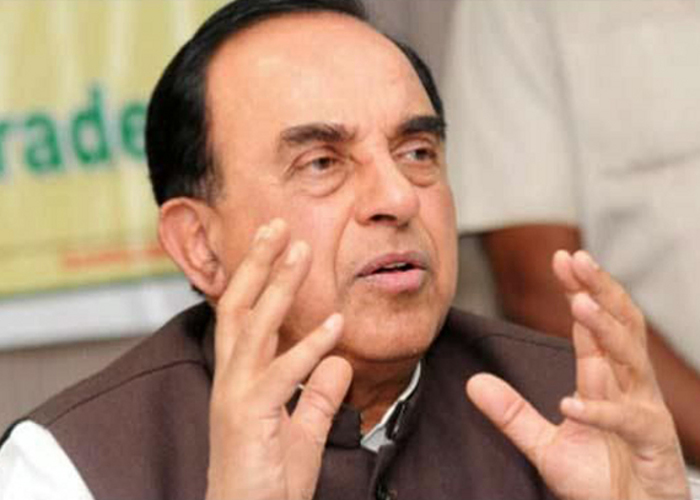 There seems to be no end to the efforts BJP leader Subramanian Swamy is putting into making the Ram Janmabhoomi issue a major issue once again.
In his address at Delhi University on 9 January, Swamy said that former Prime Minister Rajiv Gandhi had personally assured him of support during the movement.
Recently, Swamy also said that the construction of Ram temple at the disputed site in Ayodhya will begin before the end of this year.
While debating with All India Majlis-e-Ittehad-ul Muslimeen leader Asaduddin Owaisi on a TV show, Swamy said that Prime Minister Narendra Modi was focusing on development issues while he was taking care of the Ram temple movement. He dubbed this as the division of labour in his party.
When accused of playing politics and taking up the issue right before Uttar Pradesh elections, Swamy said that elections in the country were a regular affair.
Owaisi remained firm on his point that the case was in Supreme Court. He said he was hopeful that the court would provide justice to the parties involved. The AIMIM chief said he was ready for a day-to-day hearing of the case. In response, Swamy said the members of Sunni WAQF board would never agree to it.
After years of silence, the Ram temple issues seems to have reared its head once again, with Subramanian Swamy at the forefront of the movement.
A two-day seminar was also organised in the Delhi University on the topic 'Shri Ram Janma Bhoomi Temple: Emerging Scenario'.