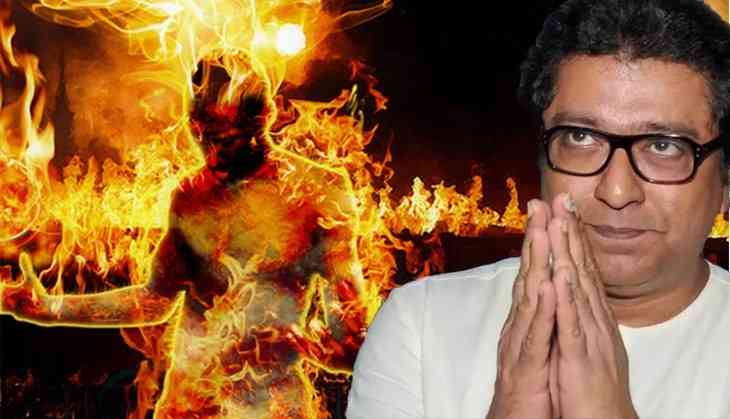 Last night, One MNS worker did suicide after putting setting fire on himself. MNS worker has been identified as Pravin Chogule and his reason for suicide is also shocking. Praveen was stressed and troubled after his party chief Raj Thackeray was called by investigation agency Enforcement Directorate (ED).
Just before the suicide, Praveen told his friends that he is not happy with things that were coming out on social media about his leader Raj Thackeray. The investigation agency summoned a notice to MNS chief Raj Thackeray since then Praveen was in shock and always trying to suicide. This made Praveen set himself on fire and his friend have only claimed these things for suicide. MNS Thane president Avinash Jadhav confirmed this statement.
Let us tell you that Raj Thackeray is in trouble in Kohinoor building case and ED ha submitted notice to Maharashtra Navnirman Sena's chief Raj Thackeray. ED has asked Raj Thackeray to present in court on 22 August and in the same case, ED also asked former chief Minister and Shivsena leader Manohar Joshi's son Unmesh Joshi on 19th August for the investigation.
The allegations are that Unmesh Joshi's company Kohinoor CTNL bought the land of Kohinoor Mill and then one multilevel building was made on the place. Government company Infrastructure Leasing and Financial Services (IL & FS) was used to invest in the plan. Now ED, EL and FS is an investigation on the matter of providing loan to Kohinoor CTNL.
Also Read - Sania Mirza's funny wish to Pakistan cricketer Hasan Ali on his wedding